Tarpon are Here!
Capt. Tom Chaya
May 23, 2018
Anna Maria - Saltwater Fishing Report

Tarpon are showing in good numbers along the beaches on Anna Maria Island and Longboat Key. They have been already packed into the area's passes. Best times are early morning and evenings on the outgoing tides with a big flow of crabs.
Permit fishing remained productive on the calmer days when you can sight cast to them. There are good schools for the past few months over high relief and around the island points.
Grouper season opens on June 1 in our area. They will be more plentiful on hard bottom from 60 feet on out. Look for the usual mangrove snapper bite to intensify over structure or bridges as the summer wears on.
In the bay, snook fishing will begin to wind down as they move to the beaches and passes as well as offshore for their spawn. Water temperatures have been much cooler and there still good snook around the edges of bars and the mangroves.
Redfish numbers have been off the last couple of years. We have been getting some lately on good tides around oyster bars. Trout fishing is best in the morning hours with good moving water. Most of the large winter trout have migrated and we now have a push of smaller trout in the 15- 18 inch range.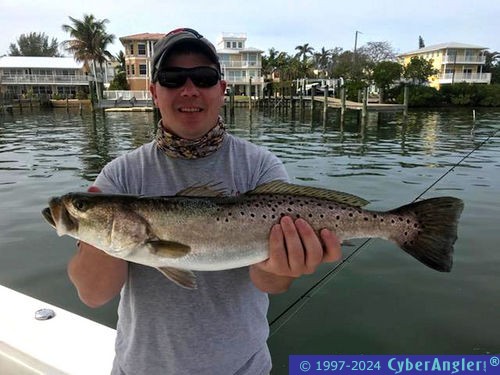 Thanks,
Tom Chaya
941-778-4498
www.annamariafishingcharters.com
More Fishing Reports: