My new Hell's Bay Marquesa
Capt. Carl Ball
September 16, 2009
Biscayne Bay - Saltwater Fishing Report

Every year I take time out to do a little reconditioning on my Marquesa. You know, just take everything out of all the compartments and soap the entire boat inside and out. Remove all the hard water spots and rust stains. Then break out the wax. My boat passed five years old in July and last year I neglected the, break out the wax, part. This year the finish on the gel coat was in need of some serious attention. Along with the lack of luster and the accumulation of the usual nicks, dings and scratches, the non-skid in the cockpit and front deck was completely worn smooth in the high traffic areas. So this year my boat was in the boat yard while I was on vacation. That is the Hell's Bay boat yard.
At the Hell's Bay Boat Company, Tom Gordon and his crew of boat finishers did an outstanding job of refinishing my Marquesa. They removed all the hardware from the deck, prepped and sprayed it with Awl Grip and the perfect consistency of non-skid. The hardware was re-bedded and installed. The nicks and dings in the gel coat were filled and blended to match. Then they completely polished the console, trim and hull. Then I added my personal touch with a coat of Teflon wax.
It's a true testament to the overall quality of the Hell's Bay line of boats. After 2694 engine hours on the F90 Yamaha and over 1000 days on the water charter fishing, my Marquesa looks brand new! When I think of what I have put this boat through over the years, it is really amazing to see how well it has held up. There are no signs of any structural damage, no leaks, no creaks, and the deck is as solid as when it was new. The hatches and gaskets, and stainless fixtures and hardware are all perfect. I couldn't be happier with this product and look forward to many more years of use.
Thank you, Hell's Bay, for the quality boat and the hard work. Myself and my customers appreciate your craftsmanship and look forward making more fish stories with the Marquesa.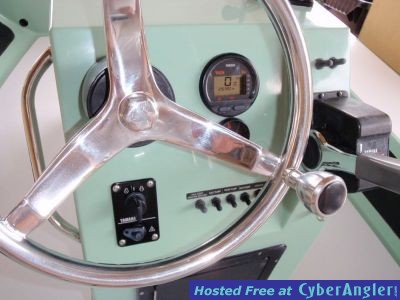 Target Species:

bonrfish, permit, tarpon, snook shark
More Fishing Reports: