Tripletail-snook-lane snapper DAY
Capt. Darel Carter
December 4, 2017
Boca Grande - Saltwater Fishing Report

A buddy of mine worked the boat races out of Englewood and found tripletail. That meant that we had to make do a triple tail trip. We bought some shrimp and headed out. We caught about 30 greenies in one cast on the beach. The water was dirty, and the greenies were hard to find.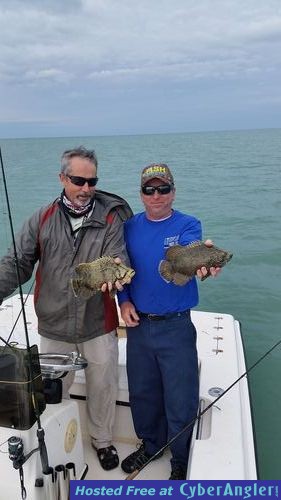 On the first stop we could not get the small tail hooked up, then he disappeared. We caught six triple tail and lost six. I had one blow up on a live greenie like a large mouth bass. Only one was keeper size.
Our next plan was to head off shore to grouper fish and catch some snapper. We still had to kill some time before the weather calmed down to flatten the seas. We fished inside stump pass and caught six small Snook on live bait.
The wind was still blowing so we got a burger at stump pass marina. That killed an hour and we were off again. This time for more bait. The wind slowed, and we were off to a grouper spot. No luck at a small ledge. We tried several different spots until we got close to a lane snapper spot I had marked from several years back. I anchored, and it was instant hook ups. One two and even three at a time. Grunts, lizard fish, squirrel fish, trigger fish, small grouper and some very nice lanes. One lane was 2.12lbs and 18" long. Several were 16" long. What a great day of fishing. If you want to charter me (Capt. Carter check out mytarpon.com. Check out my youtube channel. Search (darel c)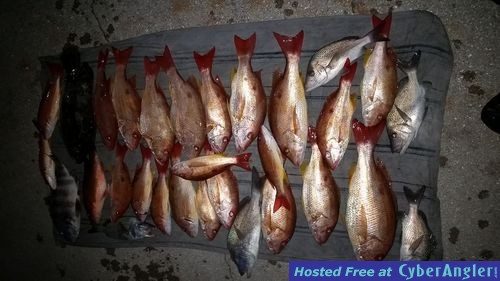 Boca Grande Fishing Forecast:

Cool weather make fishing off shore better.
Target Species:

Tarpon, snook, redfish, trout, snapper,cobia, gag grouper, amber jacks.
More Fishing Reports: