Tuff Fishing this week!
Capt. Bert Barkus
October 23, 2010
Chokoloskee - Saltwater Fishing Report

Tuff Fishing this week.
Report Date: October 23, 2010
I have to say the past week has been probably the worse fishing I've had all year long.
Hi pressure/low pressure/high pressure/low pressure,That along with the high winds,full moon,minus tides have played a major factor in our fishing in chokoloskee.
The few brave soles I taken out, have pounded the mangroves,jijed till their arms hurt, and only produced a few reds,a few trout,and only a handfull of snook.Talk about depressing,holly crap,it gets to me since i'm used to producing a faily good catch rate.
A BIG THANK YOU GOES OUT TO TERRY,CARLISLE SR,AND CARLISLE JR.For sitcking with it when everything was against us.Thank Guys!
Capt. Bert Barkus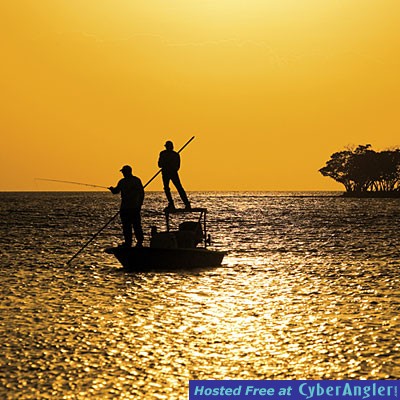 Lostmans5@msn.com
239-695-1044
www.ChokoloskeeIslandCharters.com

Chokoloskee Fishing Forecast:

It just has to get better
Target Species:

Snook,Tarpon,Reds,& Trout or Whatevers Biting.
More Fishing Reports: