Crystal River Fishing Report- October 2022
Capt. Nicholas Warrington
October 28, 2022
Crystal River - Saltwater Fishing Report

October Crystal River Fishing Report
October is here, with cooler weather and a hot bite both inshore and off. Fish are on the move both to find warmer near shore waters and in some cases to begin their spawning season. While Hurricane Ian, which made landfall at the end of September, devastated the communities of southwest Florida. We in the Nature Coast were relatively unaffected by the storm. Our thoughts and prayers continue to go to our neighbors who are rebuilding during these challenging times.
Inshore Bite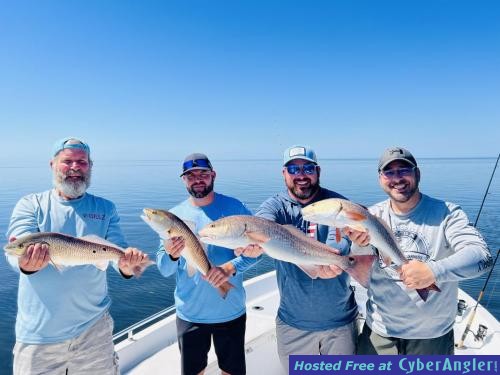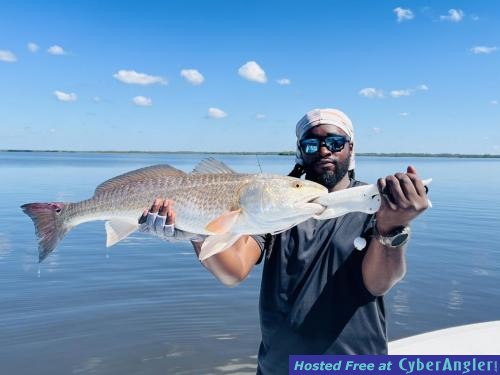 We still have great redfishing lately, as our schools of breeders are around before they push offshore to spawn in the next few weeks. Reds will become less aggressive as the weather continues to cool and pass on many of the summer's hottest baits, like pinfish and paddle tails. Live shrimp on a jig head will continue to be the top choice for anglers targeting fish around the outer mangrove islands and rocky points.
Speckled trout, Black drum, flounder, and even snook are still active as they begin to transition from the flats to the river, backwater tributaries and holes for colder weather. Targeting these inshore game species with live shrimp is the go-to method.
Offshore

For those who haven't fished the Crystal river area before, the unique topography of the seabed makes the area a world-class spot for grouper. The coastal shallows extend farther offshore than many other areas in the state. Paired with the rocky bottom structure, anglers can target grouper in comparatively shallow water while "offshore." Anglers looking to catch some of the best-tasting fish can locate Gag Grouper in less than 40 feet of water.
The Gag bite has begun in Crystal River. The bite for keeper size Gags has been best in waters between 25 and 40 feet. Smaller fish are being caught in good numbers in shallower waters of 10-20 feet. Trolling is always a popular method of take for Gag Grouper. However, the amount of blown-in seagrass has made trolling in many areas difficult. Anglers dropping live pinfish onto the structure have been rewarded with a mixed bag of fish after a hearty fight.
Crystal River Fishing Forecast:

As October comes to a close and November begins, we can count on good fishing getting better. Larger Gags will begin to move closer to shore seeking the warmer water that the nearshore structure provides. Cooler water temps, in general, will grant cleaner water, making grass free trolling a more viable option. For those who have never hooked up with a gag grouper, make sure to book before the season comes to a close on December 31st.
As inshore temperatures drop into the 60s, Speckled Seatrout fishing will come into its own. Trout will cruise the grass flats where popping corks with shrimp or D.O.A. flukes will be ideal baits. These same flats will also produce passing Spanish Mackerel on their way south by the same methods. The main river and deep creeks will become viable areas to target Sheepshead and Black Drum, especially during the top of the tides when the oyster and grass flats are too submerged to fish properly.
Mangrove Snapper & Sheepshead are a hot bite in the cooler months. Our numerous rock piles from 15-40' of water is where anglers can hook up with keeper size fish. Live shrimp and light leaders will help lure mangrove snapper out of their lairs. Look for this fishing to pick up in December and run though March.
For those who have been following the F.W.C. (Florida Wildlife Commission), the application period for recreational grouper tags is open from now until October 30th. There is a $10 application fee to enter. If selected, anglers will be able to purchase a $150 permit to harvest one Goliath Grouper between May 1st and March 31st of 2023. Goliaths must be between 24 and 36 inches. Out of state anglers may apply, but the final tag cost is $500 instead.
Looking to spend a morning cruising the shallows for Red Drum and Speckled Seatrout? Or maybe you have your heart set on a cooler full of Grouper? At High Octane Fishing Charters we can make it happen. Give us a call or email us so we can start planning your next trip. Tight lines.

More Fishing Reports: