Variety
Capt. Bouncer Smith
June 9, 2022
Crystal River - Saltwater Fishing Report

What a variety the month of May was!
I drove to Little River S Carolina and met up for dinner with Gary and Linda Hall, Buddy Smith and his fiancÚ.
After dinner Gary, Linda and I explored the land base flounder fishing possibilities of Cherry Grove. I never got the opportunity to carry this plan any further.
I drove down to Murrells Inlet for a hectic week of fishing. We fished inshore 3 days. Our best day we caught 50 flounder up to 23 inches. We marlin fished two days and caught a blackfin tuna, a yellowfin tuna and a mahi the first day and 3 bigger mahi the second day.
Ron Jon and Maria Cook and I met up in Crystal River the next day. We fished for redfish and assorted other action for a day. We caught 3 redfish, 2 jacks, a flounder, 2 spiny box fish and a rabbit fish.
The next day was devoted to RonJon tarpon fishing on fly with Kyle Messier. They fish off the famous Homassa and saw plenty of tarpon. Ron Jon jumped 3 big tarpon and caught one of them. We were all thrilled for him.
The next day I drove to Melbourne and hooked up with Adrian and Regina Gray and Mike and Janice Arnoldy. I fished with Mike on Headwaters on Friday. We caught several bass on assorted lures. Mike is a wealth of fishing knowledge.
Saturday Adrian joined Mike and me. When Adrian caught the best bass of two days I debated sending him overboard to swim home through the alligators.
I'm back home now thinking about my next adventure.
In July we should think about how to stay cool while fishing. July should offer some good mahi fishing offshore. At least trolling creates a little breeze. Run and gun fishing or even running way offshore may not be very popular at $6 a gallon or more.
Bring lots of fresh water. It is very efficient for hydrating and if you pour some down your neck and back the evaporation will cool you down fast.
If you troll the edge of the reef you should end up with some kingfish on strips under sea witches behind planers. Replace that strip and witch with a 3 1/2 drone spoon and you will have plenty of bonito for strips and cut bait. Both these planer baits could provide you with a wahoo sooner than later.
Cut bait (bonito) and live bait fished on deep structures should produce snappers and groupers as well as assorted jacks.
Of course trolling just before dark increases your wahoo shot and get you in position to anchor on your favorite yellowtail or gray snapper spot.
After you anchor up, chum generously with ground chum. Fish small chunks of bonito with little or no weight for yellowtails.
Try a sabiki rig in your chum for pilchards. Fresh cut pilchards work best for gray snapper. A bait right on the bottom is great, but a pilchard chunk floating back in the chum scores with the bigger snapper. Live pilchards on the bottom are extra good for bigger snapper.
Stay hydrated and make sure your friends do the same so you can enjoy some good July action.
Till next time, tight lines.
Capt. Bouncer Smith
305-439-2475
http://www.captbouncer.com
http://www.bouncersmithchronicles.com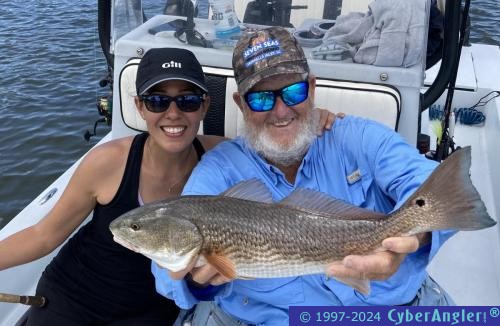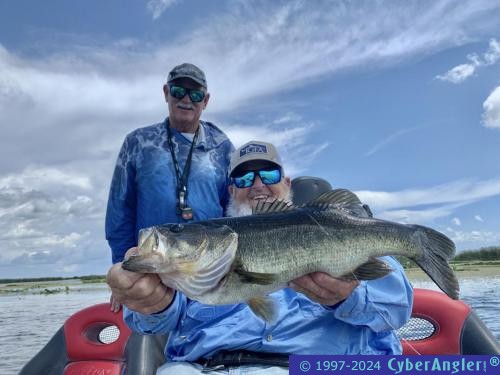 More Fishing Reports: