Summer Redfish catching on Mosquito Lagoon
Capt. Michael Savedow
July 2, 2011
Daytona Beach - Saltwater Fishing Report

Water levels have finally started to rise here on Mosquito Lagoon as our long awaited summer rainy season has arrived with regular afternoon rains. Most mornings have beautiful calm conditions with a little coolness in the air for the first couple of hours after the rain the evening before. The higher water on the flats will open up much more fishable water for me as grassy shallows which have only had a few inches of water over them the last few months now are deep enough for the Redfish and also us in my boat to be on the prowl hunting our prey. Also these newly flooded areas are flush with Redfish food because they have been to shallow for the fish to graze on for so long now allowing for many baby crabs, shrimp, and marine invertebrates to grow un harvested by the Reds. The last couple of weeks since my last report have seen many good trips with Reds on the flats by targeting the large mullet schools which gather in shallow water to avoid the Dolphins and larger predators of deeper water. Also when available, fishing live Pigfish baits for Seatrout on the drop offs, edges, and holes.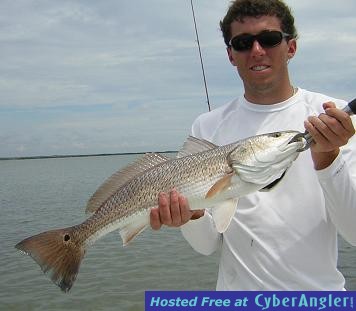 My Indian River Backcountry mixed bag trips have been loads of fun with lots of action from Trout, Jacks, Ladyfish, and sometimes a couple of Black Drum, Flounder, Reds, and more with 10 or more species of saltwater fish on most backcountry trips. As we are out having fun catching fish we will be seeing lots of wildlife up close and personal near the boat with Dolphins, Manatees, and many types of water birds on every trip. Here are some pictures of clients from the last couple weeks trips with some beautiful Redfish and Seatrout caught here with me on Mosquito Lagoon and Backcountry.


MY BOAT COMFORTABLY ACCOMMODATES 1 TO 4 ANGLERS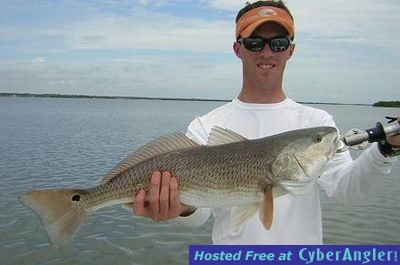 Located close to DAYTONA BEACH, NEW SMYRNA BEACH and ORLANDO, FLORIDA. Feel free to contact me at any time with questions you may have about my fishing charters. Call me anytime at 386-689-3781.


CHILDREN ALWAYS WELCOME – FAIR PRICES
Capt. Michael Savedow
Edgewater River Guide, Inc.
386-689-3781
email> EdgewaterRiverGuide@cfl.rr.com
website> www.EdgewaterRiverGuide.com

More Fishing Reports: