Estero Bay: Snook-Redfish-Sharks-Trout
Capt. Joe Angius
April 26, 2017
Estero Bay - Saltwater Fishing Report

This past week in Estero Bay has been interesting. The water was finally stabilizing in temperature and quality making the redfish and snook bite amazing. Then we had a small front come through and turn the water dirty near the passes.
Needless to say there were still fish to be caught. Snook really honed in on live pilchards around good moving water. Redfish wanted to feed on shrimp, crabs, and pilchards. Trout are sporadic on the flats and a popping cork with a shrimp works best.
Call ahead to ask for the best weather and tides. Book your adventure today!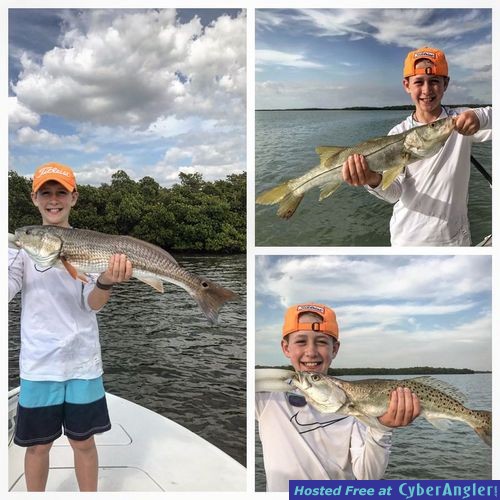 More Fishing Reports: