Everglades Fishing Report
Capt. Jason Sullivan
January 30, 2017
Flamingo - Saltwater Fishing Report

We are definitely in our winter pattern over the last few days. The water temps are in the 60s and every afternoon you might see 72-73 degrees. Not quite consistently warm enough for the tarpon to show up in numbers. When it does though, they show up and bring all there friends. We had a few days last week where we go into them and it was as good as winter tarpon can be in the Everglades.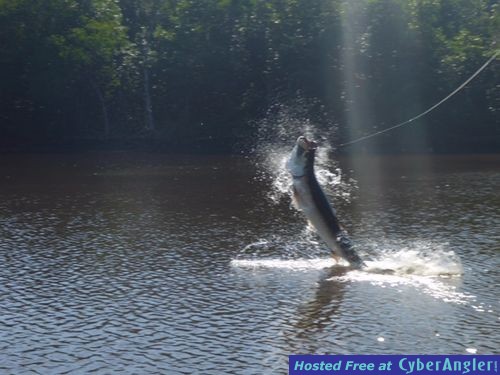 When the tarpon aren't around, the sight fishing for snook and redfish has been really good. They like to wait till that sun warms up the shallow mudflats, which makes it ideal for sightfishing with both a spin rod or fly rod. That is definitely one of my favorite things to do this time of year.
Also, the night tarpon fishing is starting to get into full swing. That can be some epic tarpon fishing and it is a perfect way to get out after work for a few hours and pull on some silver.
I have plenty of availability in February so if you want to get out on the water and enjoy a day in the Everglades, give me a call or email. Also, my March and April are filling up so don't wait till the last minute to get in to some tarpon fishing!
All the best,
Capt. Jason Sullivan
Orvis-Endorsed Fly Fishing Guide
(954)864-0592
Target Species:

Tarpon, Redfish, Snook
More Fishing Reports: