Flamingo - An Inspiring Soul
Capt. Benny Blanco
August 16, 2009
Flamingo - Saltwater Fishing Report

In Flamingo, lots of mosquitoes and lots of thunderstorms mean lots of fish. This time of year typically lends itself to the real Sportsman... one who can deal with the Flamingo winged natives and one who doesn't mind sporting rain gear on occasion. The parking lot is empty and the fish see very little pressure... on some days, you feel as though you have the Park all to yourself. This week was no different... we did the mad mosquito dance every morning until we made our way out of the marina and in the afternoons we dodged some thunderstorms. The time in between was like that of dreams... tailing and schooling Redfish, hundreds of Snook corralling and smashing mullet, Tarpon big and small in shallow water eating anything that moved... What more could you ask for?
Inspiring Soul
This week I fished two days with a man I will not soon forget... a successful teacher, family man and sportsman. Confined to a wheel chair after breaking his neck in 1979, Rob Birk lives life to the absolute fullest. With very little mobility in his arms and hands, most of the daily duties we handle without issue or concern are difficult at best for him. Yet, the man let's nothing get in his way and he does it with a smile. When he called me two weeks ago, I truly had no idea what to expect... but, I should have known when he said, "I'll start driving tomorrow", that he was not my typical guest. With a little help from his nephew Luke, he drove straight from Cincinnati to Homestead for a two day Everglades Adventure... now that's hardcore.
Flamingo received Rob and Luke well... they caught over 40 Snook (to 31") and 40 Redfish (to 32"), all while braving the bugs, storms and heat. Rob caught his biggest Snook to date (28") and his first tailing Redfish (32")... congratulations, my friend. You are a hell of a fisherman and an inspiration to us all. Thank you for choosing me...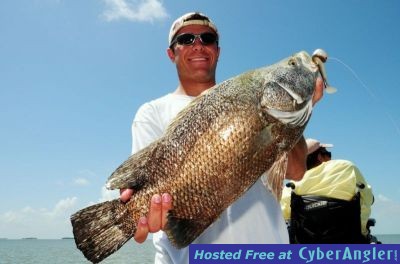 TT = Yum Yum

Rob was not to be outdone... a large golden tail waved him down and with one good cast, it was game on. 32" and the biggest of the two days... awesome! Please come back soon.
Read Rob's testimonial here... www.fishingflamingo.com/blog/testimonials/

Brett and Shannon had a great day...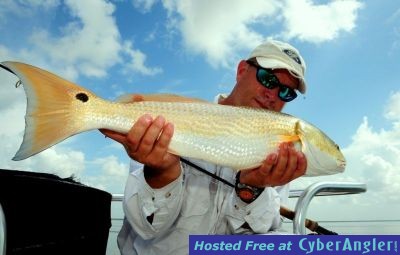 Nice fat momma, Dave!

Flamingo Fishing Forecast:

A trip to Flamingo is a no-brainer... see the Everglades first hand and experience the best sight fishing in the world. What are you waiting for?
Target Species:

Snook, Redfish, Tarpon and Trout
More Fishing Reports: