Cool, beautiful weather turns the bite up a notch
Capt. Brad Brown
November 16, 2016
Fort Myers - Saltwater Fishing Report

Have had some great days on the water over the past week thanks to a let down in the persistent winds. Bait gathering has been good around the beaches with some nice pilchards in the mix. Redfish and snook have been the main targets but jacks keep getting in the way. My anglers don't seem to have a problem with that because some of them are close to 10 pounds and put up quite a fight on light tackle. On a recent outing the final fish count was 12 snook to 32-inches, 2 redfish at 27 and 29-inches and 21 jacks to 9-pounds. That's what we call a workout!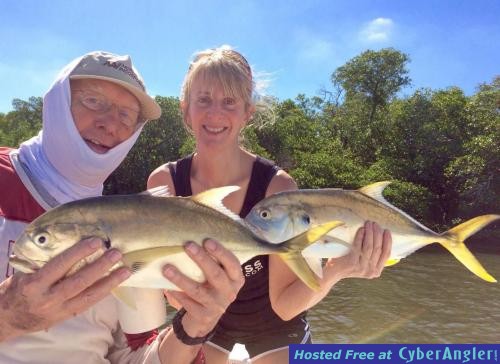 In the coming week look for beautiful weather with light winds and cool morning temperatures. The recent full moon will also play a part with good moving water during the morning and evening.
Snook, redfish and seatrout will be the most sought after species with reds still leading the way. A late weekend cold front might set the snook back a bit, but they should bounce back quickly. The post cold front will be a good time to switch gears and go on the hunt for sheepshead. They actually like the cooler weather and bite very well in the winter months. Live shrimp on a small jig or hook will do the trick and look for them along mangrove edges with blow downs and along the drop offs near oyster bars.
All in all, it's time to go fishing.

More Fishing Reports: