Great fishing in Estero Bay despite winds
Capt. Brad Brown
October 28, 2016
Fort Myers - Saltwater Fishing Report

It's been a busy week or two on the water despite the winds. There's no shortage of fish in the backcountry to make up for what can't be caught right now in the Gulf. Weather forecasters say the winds are suppose to let down by this weekend, so that ought to open access to the nearshore reefs.
Last week I ran the Mako Funament Tournament with Capt. Rob Modys and his wife Jonell and we had a very successful day. Lots of species with snook leading the way. We landed 19 of them along with some quality redfish, jacks and the usual ladyfish.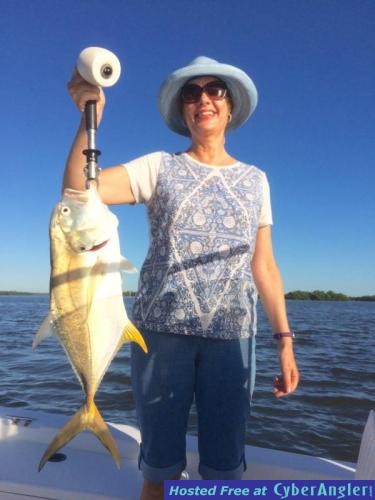 This past Thursday I fished a double couples charter. We concentrated on the creeks and deeper channels of Estero Bay, again to stay out of the wind. The catch was 4 trout to 16 inches, a dozen snook to 22 inches and lots of jacks with the biggest at 6-pounds. We lost a few others that were bigger at the boat. You can't get 'em all.
On Saturday I fished in the 8th annual EMMA Tournament with Bob Bjorkman and Erika Schmidt. We did well with redfish to 24-inches and a few snook to 25-inches. Lots of jacks were once again in the mix. The weather was nice and we had a large turnout for this charitable event.
All and all the bite has been very good with a lot of activity. Fall is on schedule with cooler weather and much less rain. It's time to get out there and wet a line!

More Fishing Reports: