Spring Like Weather Makes For Great Fishing
Capt. Gary Clark
February 9, 2012
Fort Myers - Saltwater Fishing Report

Fishing report for the week ending 2/8/2012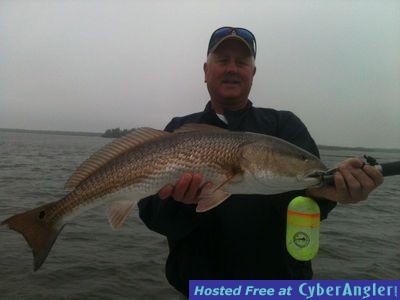 Warm water and air temperatures are making for some great fishing as seen above, a nice redfish caught on live shrimp.
This pompano tipped the scale just under 6 lbs. state record is 8.3 also caught on a live shrimp.
Mike Grieb and his friend with a redfish/trout double, trout have been excellent with the majority of the fish being in the slot or bigger.
If this warm weather continues we will see a increase in snook, mackerel and bluefish making for great action.
I had my first tarpon hit a shrimp while trout fishing, they will be just around the corner. Get your tarpon reservations now!
For charter information or to reserve a trip contact
Capt. Gary Clark
Ultimate Charters
Ph. 239-542-9315
Fort Myers Fishing Forecast:

Great weather and fishing, spring looks to be early.
More Fishing Reports: