It's time; to head Outdoors!
Capt. Mike Locklear
February 15, 2011
Homosassa - Saltwater Fishing Report

While it is in the middle 40-'s outside the water is expected to take a warm turn for a week or two. Come and join this me week. Maybe I will see you on the water.

Redfish
Do whatever you can to keep the number of redfish at one per person for Florida waters. Two per person is just asking for trouble.
Spotted SeaTrout
In general, an uncescessary overkill by most anglers is taking spotted seatrout over 20-inches. The law is; one can be kept over 20-inches per angler per day. Never will the west coast of Florida have a trophy fishery again unless the one fish over 20-inches is changed to an inside slot measurment only.
Years ago, the marine biologist under the Florida Marine Fisheries Commission recommended a one or two fish bag limit. Everyone complained and one month was chosen in the northwest area to be closed; February is not a great month to save the big females. They have mostly been caught up by then.


I just remember the good old days when there were thousands of trout and I suppose a lot less people fishing for them because everyone kept all the fish back then. Maybe the bottom line is there are too many anglers and too few fish or is it that the trout stocks are as many as the good old days, instead caught and divided by a much huger number of anglers?


And how many trout does a person need for a fresh meal? Why not just threw them all back except for a few for the dinner table.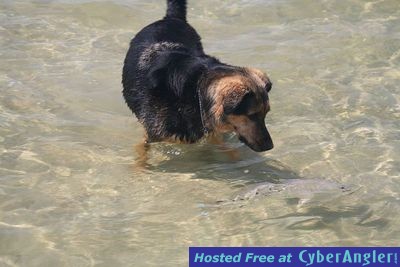 Homosassa Fishing Forecast:

Live shrimp and Berkley Gulp baits says it all for me.
As land temperatrures are to reach mid70 degrees over land. 60-65 might be the high on the gulf. The gulf water on Tuesday was 59 degrees at the mouth of the Homosassa River. This time last year and the year before catching your limit of trout was easy after March 10th. I will try a D.0.A 5-inch jerk bait UNDER A 1/8 OZ. JIG HEAD and work it very slowly in depths of 2-4 feet of water OR with just a small 2/0 PLAIN hook placed at the tip of the nose. Let THE RIG SINK on the bottom and move it just a few inches at a time. These fish are still cold and not moving much.
This weekend could be the turnaround week. When a new moon does in come so do the trout into shallow water, it means only one or two things. The bulk of the herd has not come ashore, therefore fish in deeper depths from 12-15 feet. Or the trout and redfish are up the rivers and creeks and have not dropped out yet.
April represents the first month of Spring where along the Nature Coast the weather becomes mild with many good fishing days. Tides are higher and the water should be where it is for that time of year. In the mid 70's is ideal for all sorts of action.
Try to fish the stronger incoming tide days for redfish near the full and new moon phases. These fish will appear near the points and shorelines where rocky structures called "limestone outcroppings".
If you are not familar with these waters it is safer to head out to 4-6 foot depths and using a Cotee Jig, fish near the Bird Rack or further out to the foul area. Look for spotty bottom. The best advise is to hire a guide, it is money well spent.
For Redfish, the mouths of the spring-fed rivers and creeks are good, but the outside coastline mangrove islands will hold the majority of redfish in later days of weeks.
For redfish, the universally accepted artificial bait is the ¼ oz. gold spoon. I prefer the Johnson name brand with the single hook. Live pinfish. cut mullet or lady fish will take a good number of fish when the water temps rise.
Trout schools should become abundant as soon as Spring Springs! The freezing temperatures did not have the negative impact as in places further south due to the spring fed rivers.
Both The Crystal River Bay and Homosassa grass flats west of Ozello in depths between 4-6 feet of water will hold schools of both keeper and throwback trout.
The Cajun Thunder or DOA cork rig in glow white or rootbeer is a sure bet producer. I prefer to use a single Cotee jig head in ¼ oz. or lighter without the cork. I like to feel the strike.
While you are drifting the flats, you may want to use lighter leader for trout like 15-pound test. But, if you get cut off then you may change to wire leaders to land the mackerel, bluefish and sharks that will attack your jigs if you increase the speed of your retrieval. Most trout will hit while the jig is falling where blues and macks like shiny lures and fast retrieves.
Don't forget your top water MirrOlures in Catch 2000 Series and the Classic Ones for deeper depths such as 6-8 feet of water. They can be a blast in much skinnier waters as well!
Target Species:

~ Sheephead -Black Drum - Key West Grunt - Rock Sea Bass - Mangrove Snapper - Trout- Red(Drum)fish ~
More Fishing Reports: