Backcountry fishing florida keys - big reds/snooks!
Capt. Richard Stanczyk
November 29, 2012
Islamorada - Saltwater Fishing Report

The last few days of November we had here look to be fairly windy, so I was glad to get out and enjoy some fun fishing for myself on 11/28/12. We hit a couple gulf spots early in the day on the last of the falling tide. Caught a cobia and nice redfish both on pinfish on different spots, hit a few more though no other luck. When the tide started coming in we ran back to cape sable and looked in one of the creeks back there. Had a slow pick of redfish, catching between 15 and 20, plus plenty of jacks, ladyfish, and a few trout and snapper. The fish are not quite loaded up in the deeper creeks, once we have another good cold front I imagine it will get real good. Once the water rose higher we ran back to one of the larger canals in the everglades and looked for some snook. Did catch one nice snook and red on the shoreline on the way back. Ended up catching 3 more snook in 2 different spots in the big canal we fished, all on pinfish. Some nice size snook which are always lots of fun! A great end to another great day on the water!
Also some pictures of a couple lunker redfish we caught in the gulf, plus caught plenty of spanish mackerel, tripe tail, cobia, and redfish that day too!
Capt. Rick Stanczyk
305-747-6903
rick@fishingislamorada.com
www.fishingislamorada.com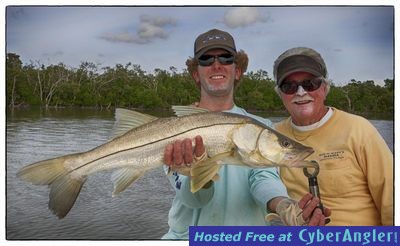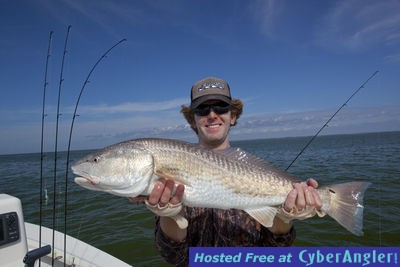 Islamorada Fishing Forecast:

GREAT!
Target Species:

redfish, snook, cobia, mackerel
More Fishing Reports: