Epic sailfish action
Capt. Quinton Dieterle
November 13, 2021
Key Biscayne - Saltwater Fishing Report

Sailfish action continues red hot! We are sight fishing and kite fishing with great results. Mahi-mahi are also in good numbers and you don't have to go far to get them, we are also sight fishing for them.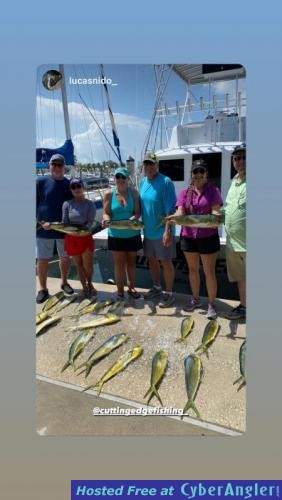 Miami has always been great in November but this has been a exceptionally productive season so far, mostly because of the large abundance of Bally hoo. Let's hope it continues!
Key Biscayne Fishing Forecast:

With the amount of bait in the miami, key biscayne area I expect the fishing to continue on this fast Pace. Mahi-mahi, sailfish and kingfish round out the possibilities.
Target Species:

Sailfish mahi-mahi kingfish snappers
More Fishing Reports: