Key Largo Wahoo, Snapper, and Grouper Bite
Capt. Ryan Van Fleet
November 14, 2018
Key Largo - Saltwater Fishing Report

Like in the Gordon Lightfoot song, "The Edmond Fitzgerald", (which an old fishing buddy used to play on repeat), the "Winds of November" came early. (That song can grow on ya). Fishing between the fronts and being a "sailor" can bring some great catches in the month of November. And it's been a windy month so far.

On with the Florida Keys fishing report for Key Largo, Islamorada and Tavernier. We did some wahoo fishing off Key Largo and some good catches over the past couple weeks. We did have a great bite over the weekend. Clients selected bottom fishing over wahoo fishing for the action and wow did we have action. We had 5 dozen baits and we used every one of them! The patch reefs are heating up. We are getting some good action on the patches without using live shrimp. Pilchards and live ballyhoo bring some good bites of nice Mutton Snappers on windy days when it's too dangerous to get out beyond the reef.

On the deep wrecks we are getting some nice Mutton Snappers, Vermilion Snappers and few bonus Cobia. On the reef the bigger Yellowtail Snappers are biting. We had a the opportunity to sight fish a few big schools of Yellowtail Snapper chasing bait last week, which was a first for me. Late November and December are great months to target Yellowtail Snapper on half day charters.

Also saw a few Dolphin, a good number of Wahoo, handful of sailfish and football size Blackfin Tunas caught on the troll. A couple boats found a few Yellowfin Tunas, which is very rare for the Upper Florida Keys.

The Seakeeper continues to amaze me and my clients. It truly offers the ultimate live bait and bottom fishing experience. It makes you feel like you are fishing on a dock. Last week we watched all the other big 34ft plus boats rocking and rolling while we chilled out and dialed in.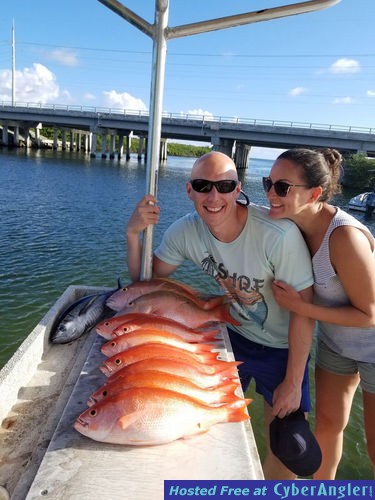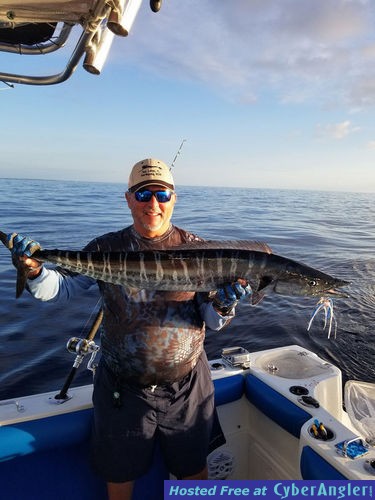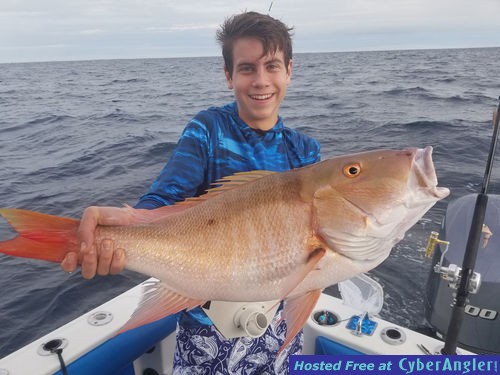 Thank you for taking the time and reading my fishing report. I welcome your comments or suggestions – [email protected]. Also check out my podcast on the Stitcher App – Good Karma Sportfishing. It's free and hopefully good information.
Follow Me in Instagram:
www.instagram.com/goodkarmasportfishing_fl_keys/
Like Me on Facebook:
www.facebook.com/GoodKarmaFishingCharters/
Remember anytime your fishing "It's All Good."
Capt. Ryan
305-619-2126
Good Karma Sportfishing
http://tavernierfishingcharters.com/
More Fishing Reports: