Early Grand Slam Season on the Key West Flats!
Capt. Dexter Simmons
February 14, 2018
Key West - Saltwater Fishing Report

February 14, 2018.
The first signs of the late winter fish migration have begun here in the Florida Keys. We have found schools of Bones, Permit, and Tarpon on the Bay/Gulf side flats.
There are some big Permit showing up here and there.
Tarpon Season 2018 has arrived a bit early, so hurry up and book your dates for the remainder of February, March and April before it is too late to lock in PRIME TIME TARPON SEASON DATES for 2018! I still have some dates available during February, March, April, May and June, but they are filling fast!
During July 7-14, we will be traveling to Turneffe Flats, Belize for our 10th year in a row of fantastic flats fishing for Tarpon, Bonefish and Permit. During last year's trip Joe Kmetz was the Tarpon man of the week with several hookups, jumps and this nice one aided by his lovely wife Linda...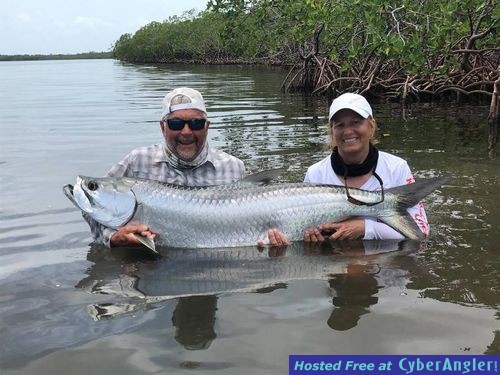 Joe's son Chris Kmetz caught a nice bonefish...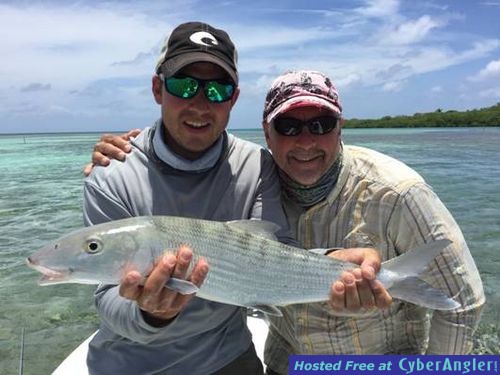 Luisa Cogan won the CAPTAIN'S CUP WITH 14 BONEFISH IN ONE DAY!!!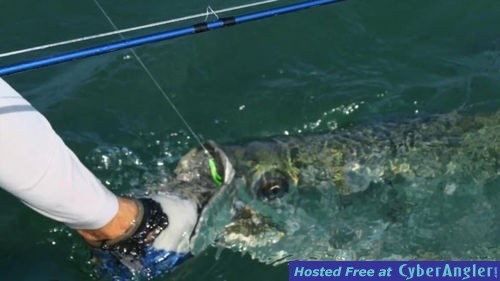 During the 2017 Tarpon Season, Erich Amplatz from Austria and his team of happy anglers fished with Capt. Dexter and crew during the May and June and hooked over 100 Tarpon, boating over 20 ranging from 50 to 160 pounds! Here is the 160 pounder, too big to fit into the camera frame, with a "shark hit" on its cheek...
The Thundering, Fornicating Herd of Tarpon arrived in mid May! A few schools had over a hundred fish stringing across the Atlanic flats in less than 6 feet of water! Here is Nancy and Mike Dinner enjoying some great action in the Marquesas...
Karl Kulcher of Austria jumped a nice Silver King on a Black Death fly and had a great morning chasing more Tarpon and Permit rolling and tailing in channels and flats.
The 2018 Tarpon fishing is excellent and I have some open dates in the late Winter and Spring, so contact me today at 305-304-5880 to lock them in. I consider these months to be GRAND SLAM SEASON here in the Keys. Permit and Bonefish are also readily available on the flats and there are some flats that host Tarpon, Bonefish and Permit swimming near each other.
Call me to book your fishing dates! 305-304-5880
Key West Fishing Forecast:

Excellent for Tarpon, Bonefish and Permit!
Target Species:

Tarpon, Bonefish, Permit.
More Fishing Reports: