Grand Slam Fishing!
Capt. Dexter Simmons
May 19, 2017
Key West - Saltwater Fishing Report

The Fishing Report. MAY 19, 2017.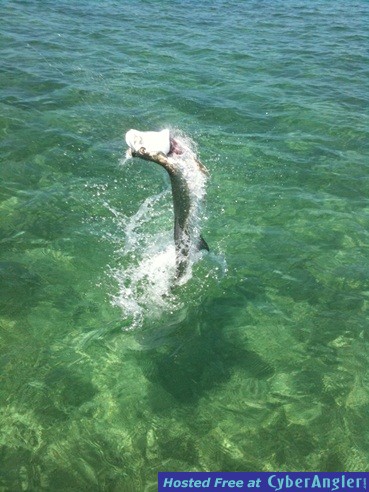 The Thundering, Fornicating Herd of Tarpon arrived on Monday and Tuesday of this past week! A few schools had over a hundred fish stringing across the Atlanic flats in less than 6 feet of water! Here is Nancy and Mike Dinner enjoying some great action in the Marquesas...


Karl Kulcher of Austria jumped a nice Silver King on a Black Death fly and had a great morning chasing more Tarpon and Permit rolling and tailing in channels and flats.


The forecast for the remainder of May and June Tarpon fishing is excellent and I have some open dates in June, so contact me today at 305-304-5880 to lock them in.


I consider June to be GRAND SLAM MONTH here in the Keys. Permit and Bonefish are also readily available on the flats and there are some flats that host Tarpon, Bonefish and Permit swimming near each other.


I look forward to fishing with you!

Key West Fishing Forecast:

Excellent for Tarpon, Bonefish, Permit!
Target Species:

Tarpon, Bonefish, Permit
More Fishing Reports: