Grand Slam Season is here!
Capt. Dexter Simmons
July 1, 2009
Key West - Saltwater Fishing Report

Tarpon season has been winding down a bit during the past week or so and now we are focused firmly on catching Bonefish, Permit and Tarpon all in the same day. The winds will begin to shift back to the more favorable southeast to east winds this weekend and that should really turn the fish on~


All in all, the 2009 Tarpon season will go down as one that was great from April to Mid-May, followed by an outstanding worm hatch, then alot of West Winds and low pressure that made the fishing very challenging indeed. We are looking forward to Grand Slam season this summer!!!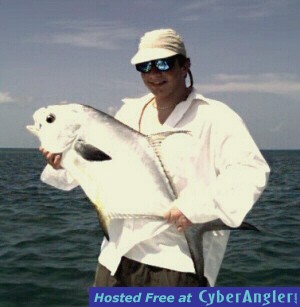 Our Father (Mother) - Son (Daughter) Key West Flats Fishing Trips are now scheduled for throughout the winter,spring, summer and fall.

For more information about the Father and Son Flats Fishing Trips go to www.keywestflyfishing.com/fatherandson.htm
Once again, you may contact Capt. Dexter Simmons for a future fishing charter on his TOLL FREE CHARTER HOTLINE: 877-FISH052 (877-3474052) ///// or at 305-745-3304 or by email at captdexter@prodigy.net
Key West Fishing Forecast:

Grand Slam fishing for Tarpon, Bonefish, Permit
Target Species:

Tar[pon, Bonefish, Permit
More Fishing Reports: