Winter Catch; Pompano, Black Drum, Redfish
Capt. Matt Hoover
November 25, 2008
Marco Island - Saltwater Fishing Report

Water temperatures dropped to the mid sixties and lower this week. That made us shift gears and revert to different methods.
Winter fishing tactics were employed this week. I started fishing deeper waters this week with shrimp under a split shot. When the water gets colder, fish will move into deeper rivers and pools.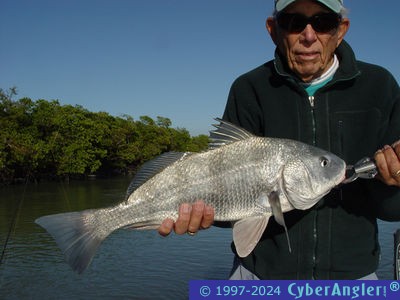 We caught sheepshead, snapper, black drum, and redfish this week with this method.


We fished some of the passes with jigs and produced a lot of ladyfish and a few pompano too. On the outside close to shore, birds were going crazy on glass minnows. We threw jigs into the melee and caught bluefish and ladyfish on just about every cast.

If the water temperature rises, I think we will be able to get after the snook again. I'll see you on the water.

Marco Island Fishing Forecast:

Winter fishing tactics until the water temperature reaches the seventies
Target Species:

snook,redfish,trout,tarpon
More Fishing Reports: