Late Summer and Fall Report
Capt. Nick Gonzalez
November 21, 2013
Miami - Saltwater Fishing Report

Been quite a while since the last report, been having some issues with posting reports from my Mac... Regardless, I'm going to try and get them up a bit more consistently. To recap what went on during summer and the end of spring, check out our video...
www.youtube.com/watch?v=d4Y2grzcF6c
Offshore, it definitely looks like late fall with the mahi being pretty thick from 100-200 feet on the edge and sails mixed in. On sunday we actually caught a handful of dolphin to 15 lbs in 45 feet so I don't recommend running out into the stream. We have been averaging around 5 mahi and 2 sails per trip offshore. Kings have been somewhat scarce (no cut offs in about 8 trips during the last 3 weeks) and the bottom fishing decent. Patch reefs have been solid as expected this time of year but there has been enough action on the edge where we haven't hit them. Thomas Flyer was getting the grouper on the troll earlier this month, and I had a report from my buddy who crushed the muttons and grouper while live chumming in 25 feet off Pacific. Inshore, the permit bite has slowed with cooler water temps but there are bonefish around on the flats. We are post spawn with the snook but they are still some to be found around the inlets and dock lights. Tarpon are definitely showing in the cut but not the studs we'll start seeing in a few months. Mostly 20-60 lbers but I've heard several reports with 3+ shots at fish per night. The grass flats in Biscayne Bay have been LOADED with seatrout averaging 18-22 inches but there are some pigs mixed in. Try a live bait under a cajun thunder for the studs, anything else will hit soft plastics, x-raps, etc. We've been averaging over 20 per trip.
Flamingo action is till good with plenty of snook, reds, and more tarpon as they start filling in.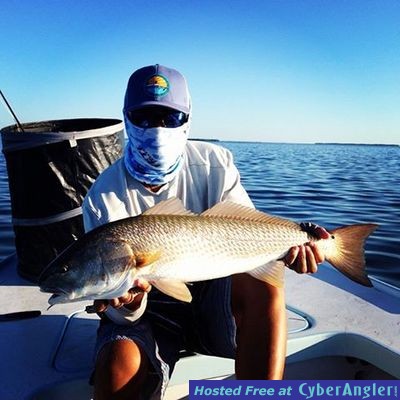 Miami Fishing Forecast:

With the additional fronts moving in, Sailfish action will definitely be picking up. Dolphin and sailfish can be found along the edge with 1-3 shots expected per trip (increasing as the weather cools down). Kingfish have been surprisingly absent but it shouldnt be long before they show up in full force. Wahoo have been available on the edge as well, with some fine specimens (30-50lbs) being taken while kite fishing. Spanish mackerel are beginning to ravage bait on nearshore reefs, and the inshore fishing has been fantastic. Trout are voracious on the grassflats, and resident tarpon have been eating baits in the passes and docklights. It wont be long before the cobia will be passing through, and offshore action is expected to pickup!
Target Species:

Sailfish, tuna, dolphin, wahoo, kingfish, cobia, grouper, snapper, trout, redfish, snook, tarpon
More Fishing Reports: