Old School Fishing
Capt. John Barker
October 29, 2021
Miami - Saltwater Fishing Report

With all the talk about kite fishing, live bait ,and other methods of fishing, sometimes just trolling doesn't get the attention it deserves.
Captain John had an afternoon four-hour trip. After loading up with live bait, John
started out heading off shore targeting the mahi-mahi. In about 600' the anglers landed a decent sized blackfin tuna. Not seeing any floating debris or seaweed, John brought the boat into 200' depth where the north current had developed a rip.
At one time, three lines went down with sailfish. Three sailfish bit a ballyhoo and two feathers! The guys took their time, the anglers listened, and all three fish were brought to the boat and officially released.
Then after resetting, a double header of mahi-mahi bit on the long ballyhoo and a bird/feather lure. The fish put up a fight, but were boated.
The anglers wanted to still try and catch a shark, so the live baits finally were launched. In 15 minutes, a four-foot blacktip shark took the bait and the fight was on. The shark was brought to the boat and released and the happy and tired anglers returned to the dock.
Captain John Barker
Blue Waters 2
305-373-5016
www.fishingmiami.net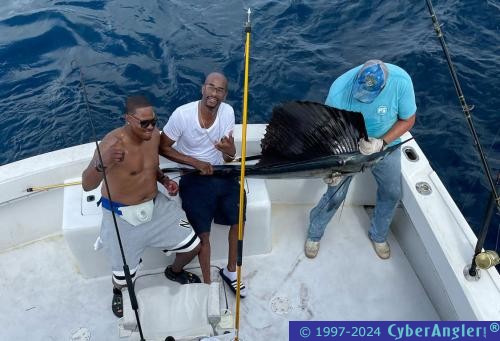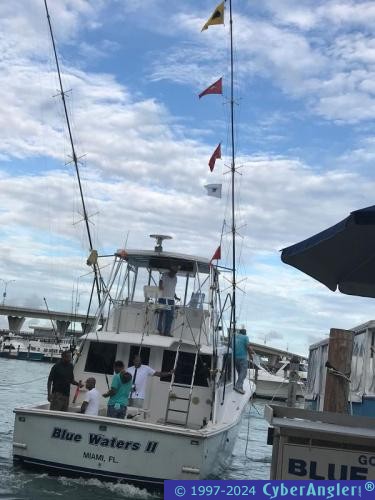 More Fishing Reports: