Winter Action on the Ocean
Capt. John Barker
February 7, 2022
Miami - Saltwater Fishing Report

The catch word for January and the being of February seems to be action. The catch has been a variety, from bonitas and skip jack tunas, to legal sized mahi-mahi, to a very few kingfish.
The ocean has been calm, but the current has been all over the place, south, north, or no current. This makes catching hard because the current makes the fish move. But we have bent some rods and the clients have had fun. We are truly looking forward to the spring run of sailfish and large mahi.
IF you are coming to Miami for the Miami Boat Show don't forget to book a trip with us.
Best wishes,
Captain John Barker
Blue Waters 2
305-373-5016
www.fishingmiami.net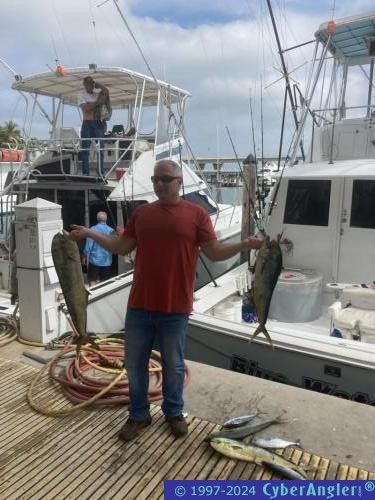 More Fishing Reports: