Mosquito Lagoon Thanksgiving Report
Capt. Chris Myers
November 18, 2016
Mosquito Lagoon - Saltwater Fishing Report

With Thanksgiving less than a week away, many people will enjoy some fishing in the Mosquito Lagoon as part of their holiday vacation. Areas of clean water have made sight fishing a viable option for those fishing out of watercraft. The areas north of Oak Hill have been the clearest. Redfish have been in schools of 5 to 100 fish and big seatrout have been lying in shallow sand spots.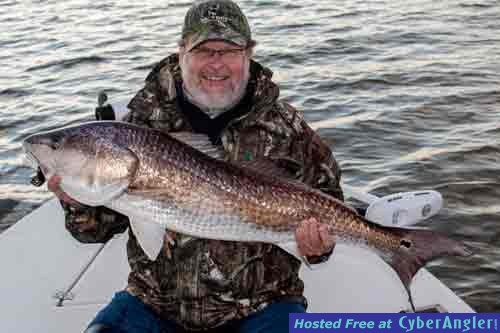 The 3 inch DOA CAL lure on a jighead or a DOA shrimp have been working well for sight fishing. If clouds or other factors are making sight fishing difficult, blind casting with the 5.5inch DOA jerkbait rigged weedless has been catching both species.
Along the spoil islands, seatrout, along with a few jacks and ladyfish can be caught using jigs or popping corks. Fish in 2-4 feet of water.
For those who prefer fishing withy bait, cut ladyfish or mullet will work for some nice redfish. Look for areas where wind or tidal flow is creating some current along the ends of islands or near points.

Book your Mosquito Lagoon fishing trip today.
Mosquito Lagoon Fishing Forecast:

Redfish, trout, and a few black drum on the shallow flats. Seatrout in slightly deeper water near the bottom. Redfish will remain excellent through the rest of the year. Good time to target tailing fish.
Target Species:

redfish, seatrout, black drum
More Fishing Reports: