Halloween Eve Fishing Report
Capt. Ted Gibson
October 31, 2018
Naples - Saltwater Fishing Report

Thanks for checking out the Nauti-Gal Fishing Adventures Report. Yesterday we started off grouper fishing in ~90' of water. Managed to box 5 keeper Red Grouper with the Biggest being about 31"
We drifted most of the time. Squid and the few pinfish that we had seemed to be the best baits. The morning bite was the hot, but after the first couple hours are baits were getting destroyed by Lanes and Vermillion Snapper and it was tough to keep the hooks baited.
After we were good on grouper we dropped down some lighter gear and picked off a few Lane and Vermillion Snapper.
On the way home one of the retired Air Force Relay Towers that we have in Naples was on the way, so we made a quick stop. At the Tower we picked off a couple Barracuda using Green Tube Lures and live blue runners for some fun fishing. The crew wanted a Goliath for a photo, so we dropped one of our Barracuda down for bait.
We didn't have to wait long and we had a Goliath Grouper on. After a few quick photos we headed back to the barn. Overall a great day on the water with an awesome crew from Massachusetts.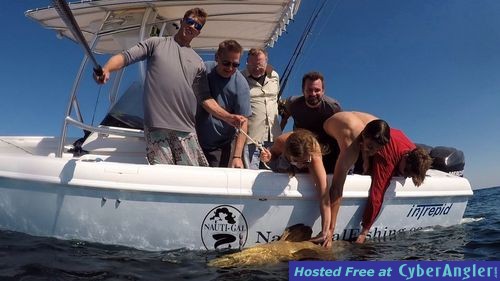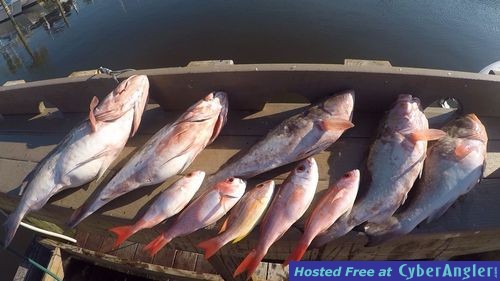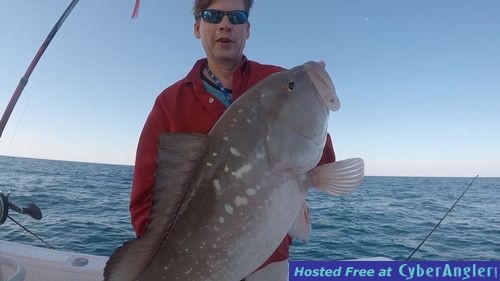 Target Species:

Red Grouper, Snapper, Goliath Grouper, Barracuda
More Fishing Reports: