Best Snook Action of the Summer is Now!
Capt. Todd Geroy
June 25, 2016
Naples - Saltwater Fishing Report

Since my last report it has been all about the snook on recent trips. My anglers have been enjoying what is the peak time of year for catching snook as they stacked up during last weeks full moon phase.
Several outings produced as many as 50 fish ranging to 23 lbs. on a half day. It seems that nearly all of the snook in the area have moved into or near the passes and along area beaches as they carry out full on spawning activity. Sight fishing has been very good with several of the largest fish being caught by spotting them in shallow channel edges and casting live baits to them. This is exciting fishing! I even couldn't resist heading back to a spot after one trip to catch a 42″ 23 lb. fish myself!
Dave Sharrock with another big snook released on a morning trip last week with Capt. Todd Geroy...
Barritt sight cast to this nice snook in less than 2 feet of water...
Capt. Todd with a 23 lb. snook released last week while sight fishing.
Red fish are scattered about along the mangroves at high tide. While not being caught in big numbers, with a little effort some very nice fish can be caught.
Dr. David Crane always seems to come out and land quality fish. A 35 inch redfish made his morning last week!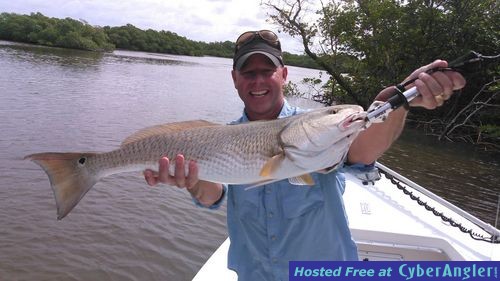 For those looking for monster fish, tarpon are still showing in decent numbers just off he beaches and big sharks are abundant both in the nearshore gulf as well as the shallow inshore bays.
Water temperatures inshore are very warm right now topping near 90 degrees in some of the back bays and averaging 85 on the beaches. That being said, the action has been best in the mornings and afternoons are best spent in the pool or air conditioning this time of year.
-Capt. Todd Geroy
Naples Fishing Forecast:

Hit the water early for the best action. Snook should continue to cooperate for the next couple weeks.
Look for tarpon during the morning and late afternoon hours along area beaches around dense schools of small bait fish that are clouding up just offshore.

Target Species:

Snook, redfish, tarpon, sharks
More Fishing Reports: