Dec 2020 Mosquito Lagoon New Smyrna Beach Backcountry
Capt. Michael Savedow
December 5, 2020
New Smyrna Beach - Saltwater Fishing Report

Long awaited cooler weather has come to East Central Florida with the arrival of November, water temps finally lower after a long summer, the fall migration of fish has been moving through the area as they work their way south, schools of Jack Crevalle, Ladyfish and Bluefish, attacking the migratory finger mullet on the surface with white water strikes showing the way to sight casting hook ups with lures or bait and drag pulling bent rods. Water levels also beginning to drop after flood levels of late summer following much rainfall we have had this year. All the different species of our resident inshore saltwater fish are caught here in the north Mosquito Lagoon and Indian River at New Smyrna Beach, including Seatrout, Snook, Redfish, Sheepshead and more. Black Drum are a staple species in the holes, back creeks and channels, here is Noah from Orlando out with me on a recent trip which landed many different fish including a few good Drum ……………….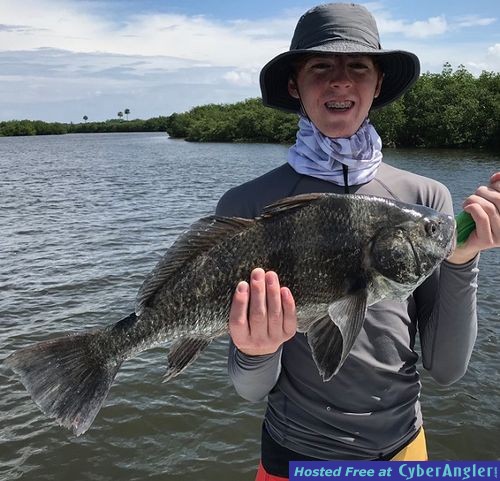 Emily and family here visiting from Alaska out with me caught several top water surface striking Jack Crevalle up to about 5 lbs ………………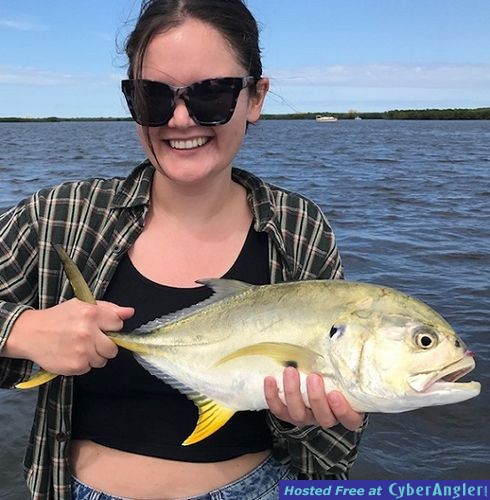 Local New Smyrna Beach resident Bob caught a fun size Shovelnose Shark on light tackle for a good battle …
Another local Glen from Ormond Beach Florida got in on the sight fishing fun on Jack Crevalle action with schools attacking baitfish on the surface all around us all morning ………….
Snook are always a hopeful target here in the backcountry, any size from little babies which are spawned in the estuary to bigger sizes also, here's long time regular client Joe from Tampa with a fun size linesider …………
Another fun Jack for Jennifer who was here with family visiting from Ohio …………...


FUN FRIENDLY LIGHT TACKLE FISHING ADVENTURES
Indian River and Mosquito Lagoon Backcountry and Flats Fishing
CHILDREN ALWAYS WELCOME – FAIR PRICES
Near Daytona Beach, New Smyrna Beach, and Orlando, East Central Florida
CALL OR TEXT ME ANYTIME 386-689-3781
See my website https://EdgewaterRiverGuide.com
Capt. Michael Savedow
Edgewater River Guide, Inc. Since 2003
386-689-3781
https://EdgewaterRiverGuide.com
More Fishing Reports: