Central Florida Bass Fishing
Capt. Tim Fey
December 1, 2010
Orlando - Freshwater Fishing Report

Central Florida Bass fishing is still on fire folks. Artificial bait trips are producing some good numbers as well as size. Live bait trips have been off the hook. Lake Jackson has been the hot place to be with my clients boating up to 40 bass in 4 hours of bass fishing using live wild shiners. Live bait has been free lined working around lily pads and hydrilla and the bass have been responding very good.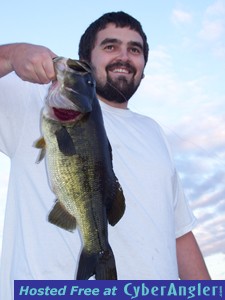 Combination trips have seen us burn off 4 dozen shiners in 2 hours with 30 bass making it over the side of the boat. Bass have been ranging from 2 to 6 pounds and have hit the live bait very aggressively. Bob here was working all live bait and spent the entire morning swinging for the fences with hook up after hook up landing some very nice bass. Winds started out the day nonexistent and quickly picked up to 18mph, but the dig in anchor system on my boat held us steady and in the strike zone.


Several bass caught we noticed some sores on the tails from fanning beds already so its once again looking like another great season for Florida Bass Fishing.

Target Species:

largemouth bass
More Fishing Reports: