The colors of fall yellows oranges and redfish
Capt. Scott Fitzgerald
October 19, 2009
Panama City - Saltwater Fishing Report

Did some one say red fish!!!! Well if it's bull red's you want we got them now and in good numbers. The big bulls are moving up and down the beaches of Panama City!!!! So if you love red fish now is the time to be here!!!! I have managed to get a few trips in before the wind and cold set in and we managed to catch a few of these monsters.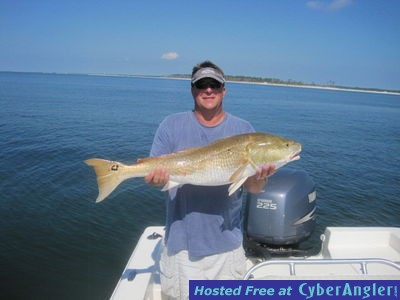 The cold front should set them off in a big way.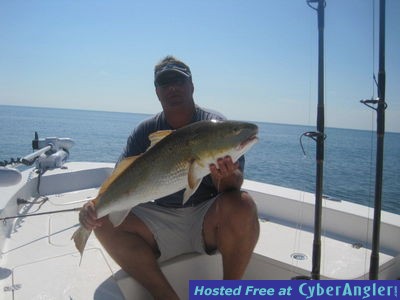 It should also get the flounder on the move to. So if you are looking to put some of these fine eating flat fish on the table it's time for that also. The fishing has really been good the last few weeks with Amber Jacks almost jumping in the boat to get the bait if you're a fly fisherman or woman you have to try one of them on a fly.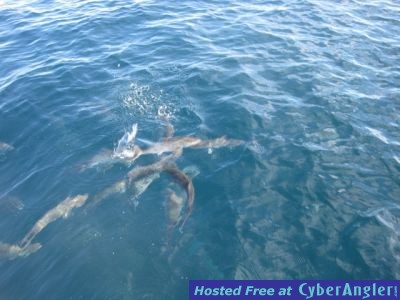 There has been a good weed line at 3 miles with a few mahi mahi on it this will change with the wind and cold. But we are still seeing some good Spanish around. The king bite has been good to but should get better with the cold front moving in as the fish start to migrate back. The Bonita have been more than willing to bite and showing up in the jetty today to help out some of the shore fishermen and women sorry ladies don't want to forget you. I even caught a 48-pound cobia last week and had reports of some more hanging around the local wrecks.
The summer crowds have thinned out and you can get some great deals on hotels. And if you ask nice I might even give you a good deal on a fishing trip or two LOL. Hope to see you on the water soon as this is the time to be there so call one of the local guides and book a trip you wont regret it there are lots of good guys down here to fish with and you will help the local economy. Thanks for reading my reports and tight lines and bent poles to all!!!
Captain Scott Fitzgerald
More Fishing Reports: