Panama City Beach Flounder Fishing.
Capt. Jason Giles
November 22, 2011
Panama City - Saltwater Fishing Report

Where have I been for 90 plus days, wackin those fish , where else??? Fall has been great and winter looks to be the same. Spanish and Reds are on fire, but the smaller spanish have moved in.
Bulls in the pass with the ole endangered Red Snappers.
Flounder are chewing the bottom of the boat out. Well on the the right weather days that is.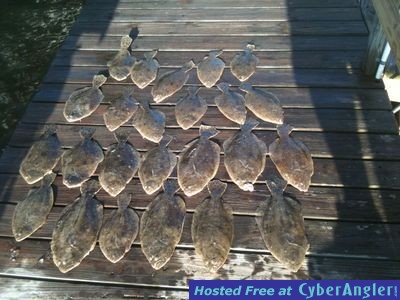 Huge Bull Reds have made there way in the pass and schools on the beach too for the sight fishing types.
Happy Thanksgiving to all!!!

Panama City Fishing Forecast:

Fishing is good.
More Fishing Reports: