Winter Time Fishing in Panama City, FL
Capt. Todd Jones
February 13, 2015
Panama City - Saltwater Fishing Report

I finally got all my duck hunting gear put away until next season, except for the 300 decoys I have to repair and give a fresh coat of paint. Maintaining that many decoys is a year around job.
Well I got the Sea Hunt all cleaned up, fresh Power Pro on all the reels, new wash down pump, and lots of new hooks.
So the wife and me went on a test run and caught dinner for the week. We got into some giant Vermillion Snapper, White Snapper, and Banded Rudderfish. Every spot we checked had lots of fish on it. The first spot we fished produced 10 Vermillion with 10 drops to the bottom. The next spot had all the White Snapper and Vermillion you wanted to catch.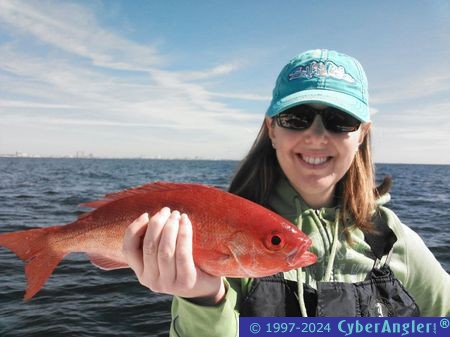 It looks like it will be a great season.
Capt. Todd Jones

Target Species:

FISH
More Fishing Reports: