Excellent Fishing Going On And More To Come!
Capt. Patrick Price
May 20, 2021
Stuart - Saltwater Fishing Report

We have had some excellent spring time fishing going on. The mahis, tunas and Kingfish are right on time. The surprise has been the large number of sailfish around. Traditionally we have a winter Migration that coincides with the passing cold fronts. This is also when we have all of our sailfish tournaments. Then we have a summer migration that is a little less predictable as to when it starts or ends but usually some time June July or August we get a nice push of fish moving back to the north. For some reason this year there has just been a bunch of fish lingering around and we've had consistent fishing catching 3,4,5 sails a day and one day with 10.
We have seen some consistent big blackfin tuna and mahi-mahi fishing. Tuna to 30lbs and mahi to 25-30lbs are making regular showings on our charters. Kingfishing has also kept us plenty busy between mahi, sail and tuna bites. We've seen kingfish up to 40lbs hitting the dock. Expect this action to continue over the next couple of months.
Grouper season opened May 1st and although conditions haven't been consistent or great our clients have had some outstanding catches catching grouper to 43lbs, Amberjacks to 50lbs, mutton snapper to 15lbs and mangrove snapper to 9lbs. There has been plenty of rudderfish for sashimi and to bend the rod between quality fish bites. When we have been able to anchor up, we have had sailfish, kingfish and mahi-mahi action on our flatlines while catching grouper and snapper on the bottom.
Give me a call to book your summer vacation and enjoy some fun in the sun and some fresh fish dinners.
Capt. Patrick Price
www.daymakerfishing.com
(772) 405-0091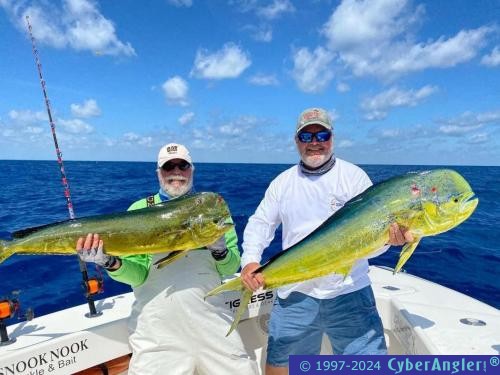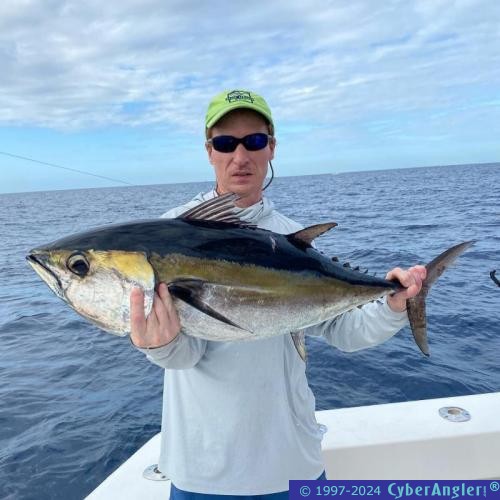 More Fishing Reports: