Great Fishing Going On
Capt. Patrick Price
April 22, 2021
Stuart - Saltwater Fishing Report

Fishing has been good to excellent the last month. Plenty of tuna, mahi mahi, sailfish, and kingfish on the surface. Grouper are making a great showing while we're bottom fishing for snapper. Grouper season opens May 1st.
We have been seeing some great numbers of sailfish late into the seasons. It's uncharacteristic for the time of year to have the numbers we do in April seeing 3-5 fish a day but I'll take it. Some bigger mahi mahi are starting to show and finally a species (blackfin tuna) is on time.
Excellent blackfin tuna fishing has been going on almost every day catching fish in the 12-25lb range. Expect this to continue for the coming months. Mahis should become more plentiful and bigger as each day passes.
Snapper fishing has been good to excellent as long as we have the proper conditions. Along with snapper there has been plenty of Rudderfish for sashimi dinners and plenty of Amberjack as well. Grouper have made a strong showing while snapper fishing and the season opens May 1st and I expect great things.
Sailfish will most likely take a break in the coming days and then rekindle with a summer migration in July or august.
Hope to see hear from you or see you on the water to catch your DayMaker!
Capt. Patrick Price
www.daymakerfishing.com
(772) 405-0091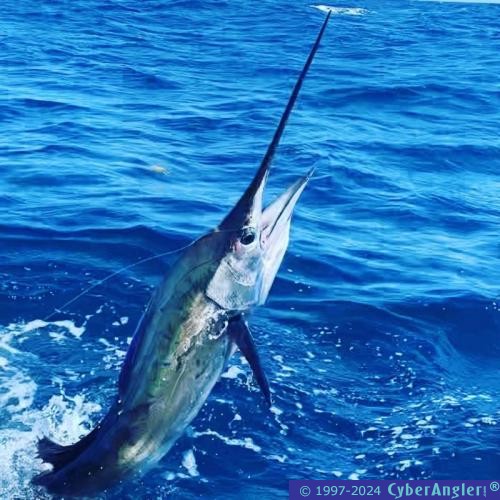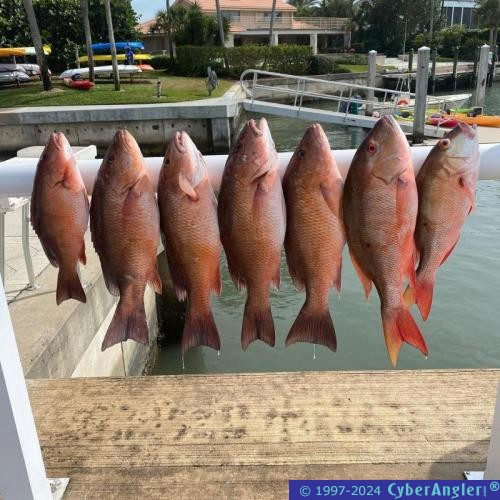 More Fishing Reports: