Great Fishing But Lots of Bad Weather Mixed In
Capt. Patrick Price
November 18, 2020
Stuart - Saltwater Fishing Report

The last couple of weeks have been a tough start to our Fall/Winter fishing. Weather has been unprecedented with lingering Tropical systems and cool fronts. Lots of wind and lots of rain. We unfortunately rescheduled or canceled every trip from November 1-16 except for 4 days of fishing.
Despite the weather we were able to piece together some catches with snapper, grouper, Amberjack, triggerfish, a few sailfish, blackfin tuna and plenty of mahi mahi! With each passing cold front over the coming weeks the abundance of mahi-mahi, tuna, sailfish and wahoo will continue to increase exponentially.
We will move away from the risk of anymore tropical systems as hurricane season comes to an end and the majority of our weather systems will come from the north withe north wind and cooling temperatures forcing fish to migrate south.
December and January are peak months for the Winter Mahi-Mahi, Sailfish and Blackfin Tuna migration. Give me a call or shoot me an email to book your fishing trip of a lifetime!
Capt. Patrick Price
www.daymakerfishing.com
(772) 405-0091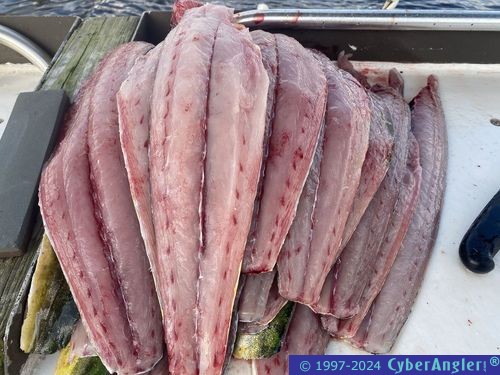 More Fishing Reports: