Mac Attack
Capt. Bob Bushholz
March 12, 2021
Stuart - Saltwater Fishing Report

We have made it outside along the beach several times this season targeting Spanish Mackerel for the smoker. Most days they turn on after 9:30 am casting Gulfstream glass minnow jigs with a fast retrieve. We normally keep around 20 which makes plenty of smoked mackerel dip. Also mixed in look for Jack's and bluefish. Some of the shallow patch reefs this time if year can hold lots of sheepshead and snappers.
Been seeing a few snook around but we normally start targeting them fishing live baits on circle hooks from May- October. They finally bumped the flounder minimum to 15 inches which makes sense. Why kill a fish for a McNugget. Tripletail are around mainly in the Indian River.
Check out my Facebook page (Bob Bushholz) for more up to date reports and some cool videos.
http://www.facebook.com/bob.bushholz
Capt. Bob Bushholz
www.catch22fish.net
(772) 530-1496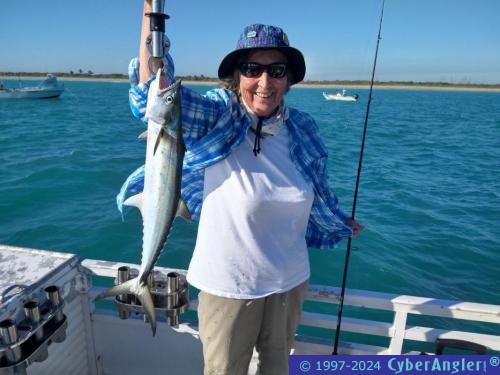 More Fishing Reports: