Transition Time
Capt. Bob Bushholz
November 4, 2019
Stuart - Saltwater Fishing Report

As we head into November, inland waters begin to cool down and we start seeing an increase in sheepshead, pompano, Spanish Mackerel, bonefish and tripletail.
Pompano are just starting to show but will only pick up in the next 5 months. We fish several areas for these tasty fish casting both pompano jigs along with shrimp on trollrite jigs. Regulations remain the same with 11" min to the fork and 6 fish per person. Also the Spanish Mackerel bite heats up into the winter and spring. Casting Gulfstream minnow jigs, you can really load up on the macs which smoked make a great mackerel dip or eat them fresh as mackerel do not freeze very well.
Tripletail should increase after a slower year than 2018. We are currently at 61 this year which is off from the 177 we finished last year with. Look for a big increase in sheepshead the next 5 months or so.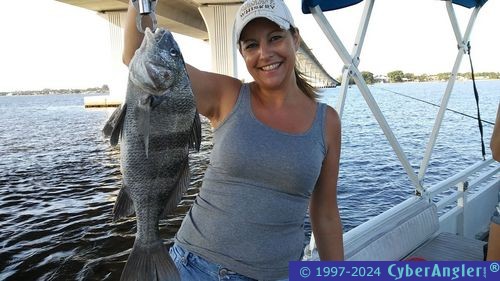 Capt. Bob Bushholz
www.catch22fish.net
(772) 530-1496
More Fishing Reports: