Transition Time
Capt. Bob Bushholz
December 1, 2020
Stuart - Saltwater Fishing Report

The past month we have been dealing with water releases into the South fork of the St. Lucie River. Water salinity is so low in the St. Lucie, I have been fishing mainly in the Indian River North where water quality is better. The black drum bite has really picked up in the past week and the fish are getting bigger. Most drum lately are running 6-10 lbs compared to 2-4 lbs. a month ago. We are still catching a few redfish with just about all in the 18-27" slot. The redfish bite will slow down as the water cools in the winter but the good news is the pompano bite inshore begins soon and will run thru April.
Along with the pomp's, look for a big increase of bonefish, Spanish Mackerel and lot's of sheepshead. Most mackerel trips we run outside along the beach with seas 2 foot or less. You can really load up on the Macs which make excellent dip & fishcakes.
Been catching lots of tripletail which are here all year. Largest one this year was a 22lb stud. Have not really targeted snook in a month which I normally fish for further south.
I believe the water releases will end by the new year which will raise salinity levels making fishing here on the Treasure Coast awesome.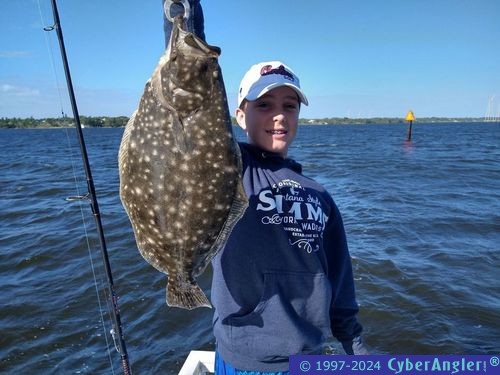 Check out my Facebook page (Bob Bushholz) for more up to date reports and some cool videos.
http://www.facebook.com/bob.bushholz
Capt. Bob Bushholz
www.catch22fish.net
(772) 530-1496
More Fishing Reports: