Big fish being caught in Tampa Bay!
Capt. TJ Stewart
March 21, 2011
Tampa Bay - Saltwater Fishing Report

Spring is officially here, and the fish love it! Despite some minor bad weather recently, Tampa Bay fishing has been great. The water temperature has hit the 60 degree to 70 degree range, live bait has started to move into the Bay, and the fish are biting. It is going to be a season to remember.


Snook, snook, and more snook are in Tampa Bay. I have seen more snook this spring season than I did the entire last year, and what a great sight it is. We are catching and releasing these wonderful fish.
Catching redfish is always great fun, and that is just what we've been doing lately. Most of the fish we've caught lately are small fish, which means good things are to come in the future. However, we have caught some great redfish when the tide was right. In the upcoming weeks, we will start to see more of the large redfish and more of the schools of big fish.
We have been filling the box with drum and sheepshead to take home to eat. A 4lb to 6lb sheepshead really puts up a great fight, and is delicious too.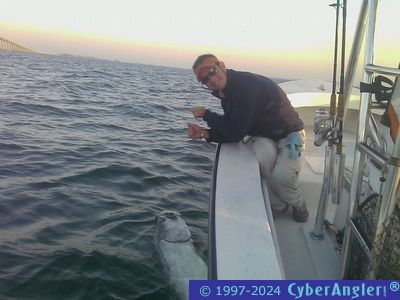 Tarpon season has started off with a BANG! We've already landed three fish this season, and the first one landed was pushing 160lbs. The same day we landed the 160 pounder; we hooked another fish the same size and fought it for five minutes before she jumped off. After we lost that fish, we put two more baits in the water and hooked and landed two 100lb to 140lb tarpon. Please visit www.castawaychartersinc.com and book your trip today!

More Fishing Reports: