Monster Redfish Tampa Bay
Capt. Steven Markovich
April 2, 2014
Tampa Bay - Saltwater Fishing Report

Another week another cold front played havoc on Tampa Bay. Water temperatures hit 70 only to drop to 64 for the 3rd time in as many weeks. Needless to say I was not overly optimistic for Mondays inshore fishing charter.
We started the day chasing Trout in 5' of murky waters. Tossing live white bait was yielding no results. If trout don't cooperate within 10minutes its time to move on. Finding cleaner water was key as we quickly got the trout fired up on stop number 2 fishing a drop-off all shallow grass flats. Chunky 14-16" sea trout aggressively chased our baits.
Redfish were our next target and that planned worked like clockwork. We quickly found of large school of redfish just off a mangrove island in 2' of water. The redfish blew up on our white baits within seconds.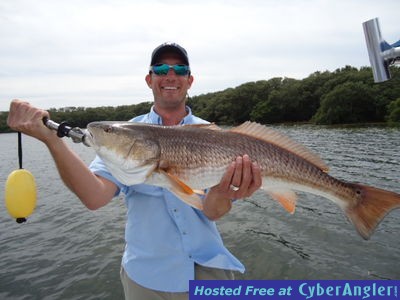 After a great fight we were taking pictures of redfish over 36"s pushing 19 pounds! When the bite slowed chumming with live white baits fired up the action over and over again.
10 day forecast is for warm weather, look for water temperatures to rise quickly. Kingfish, Bonita Spanish Mackerel will invade local beaches with warming temps.
Captain Steven Markovich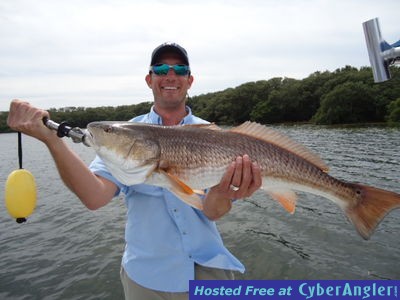 Tampa Bay Fishing Forecast:

More outstanding redfish action! Kingfish will arrive soon as water temps rise.
Target Species:

Redfish Snook Trout
More Fishing Reports: