Tampa Bay Fly Fishing Report - August
Capt. Ethan Kiburz
September 5, 2020
Tampa Bay - Saltwater Fishing Report

The fall blitz has begun with the small bait hatch invading absolutely every piece of water! We can find jack crevalle, spanish mackerel, ladyfish, and sharks actively feeding on these blitz's around different parts of Tampa bay and our surrounding beaches. Early morning, when the temperature isn't so hot, will provide the best action and the trick is to look for the birds. The predators below will have the bait pushed to the surface which will draw the birds in for the feast. Fly rod anglers will do well with surf candies or clouser minnows tied out of a supreme hair for durability. Light tackle anglers can't go wrong with a spoon or a gotcha lure but because we're catching numbers of fish, crimping your barb or using a single hook is preferred. False albacore should be joining the mix in the next month or two and can be found a little offshore or at the mouth of Tampa bay mixed in with the mackerel.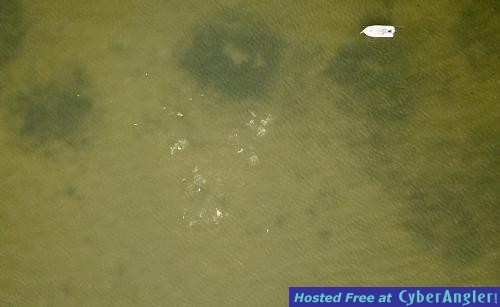 There are still some snook scattered on the beaches and the best time to target them is in the morning with an incoming tide. The two timed simultaneously will have the fish pushed closer to shore, making them easier to see and present a fly or artificial. Now that there is a ton of smaller bait everywhere, smaller flies and jigs are critical to success. Polar minnows, schminnows, and EP Baitfish do a great job of creating a transluscent, small profile and light tackle anglers can't go wrong with a white bucktail jig or the smaller Mirrolure Mini Dine. Light leader is necessary when targeting them in our crystal clear water and generally a 20 pound leader will suffice because they don't have any structure to run to off the beach. Docklight snook fishing has been on fire around the new moons and it's a great way to beat the heat of the day. Snook feed will much more tenacity at night and it's a great way to catch numbers of fish!

Redfish are starting to school up big time especially around the moon phases as they prepare for their annual spawn in the fall. They can have their guard up in the middle of day as they are almost always followed by ospreys or frigates that cast a big shadow but they put the feed bag on in the morning hours or late in the day. Finding the large schools can be tricky but look for the communicative belly flashes or large pushes they give off when they are working on or off the flat. Again, the soft presenation and slow sink rate of an EP baitfish is perfect for these fish and a weedless gold spoon that can be thrown a long way works phenomenal this time of year when the water is still a little dirty and the length of the grass on the flats is still long.

There are still a ton of tarpon around and will continue to be through October. These next two months are some of the best tarpon fishing we get year round as they gorge themselves before winter. Large concentrations of smaller fish can be found in our rivers systems and the larger fish will be staged at our bridges, artificial reefs, and other areas in our bay.
More Fishing Reports: