Tampa Sea Trout Update!
Capt. Sean Hagen
November 28, 2011
Tampa Bay - Saltwater Fishing Report

Spotted Sea Trout Fishing in Tampa Bay!

Novembers spotted sea trout fishing in Tampa Bay has been fantastic this year! Look for plenty of big gator size trout on the grass flats and in the potholes around Fort Desoto, Tarpon Key and Terra Verde.

For some light action rod bending, plenty of head shaking and drag peeling good time you may want to try a 'lil trout fishing in Tampa Bay! The trout bite has been on fire! 50-100 trout days are the norm and gator trout on the backside of 20 inches has been a give me.

The spotted sea trout are here and these toothy critters are hungry. Live bait, cut, frozen or artificial, it dosen't seem to matter these trout. They are here to eat! Just fish the potholes around your local Bay Area grass flats and it will be game on or should I say trout on!

And of coarse the Tampa redfish are still chewing!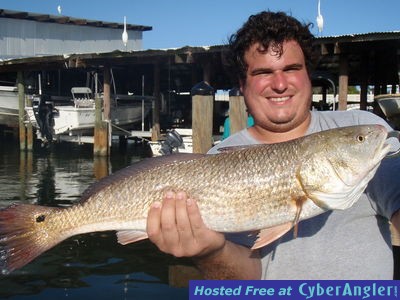 Till next time have a safe and quality day on the water.
Fishing Like A Pro With EUPRO!
Captain Sean Hagen
More Fishing Reports: