Summer time tarpon and snook
Capt. Jeff Legutki
June 10, 2011
Ten Thousand Islands - Saltwater Fishing Report

Well the summer is upon us now yet it does not feel so.
This years weather has been odd and not so consistent. Its June and we are still plagued with NE winds. Its been pleasantly cool and comfortable.
No hot humid breathless mornings, with no-seeums no where to be found. Odd! Fishing has been equally as strange.
For our typical tarpon season, its still as can be , so slick you could see a tarpon roll a mile away. This year not so much. The numbers of tarpon were very few, compared to what we usually see. I think I fished two slick mornings in the month's of May and June.
Although the numbers were low, the strikes were many. Fish have been extremely cooperative, once you found them. Some real big fish were caught earlier in the season, and now finishing up with 30-60 pounders. Great 10 wt. fish!
The red fishing on the lower tides has been really good. Incredible amounts of reds scouring the shallows fighting to feed. Flies, jigs, or plugs have all been getting blasted.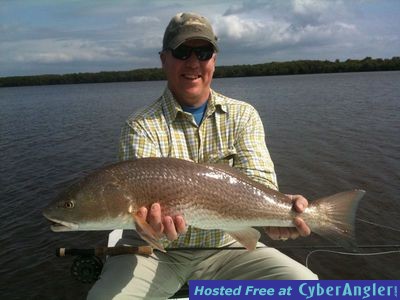 The snook are in good numbers along the Naples beaches all the way down through the Everglades National Park. Great time of year for poppers on the fly rod and top water plugging. Explosives strikes at first light is a snooks willing trademark.
Seems everyone has gone back to the north and the waters are absolutely empty. Complete solitude, aside from the pop of a distant snook deep in the roots of the mangroves, or the blurp of rolling tarpon out in the middle, and of course the buzz of the skeeters. Great time to be out here, all to yourself.
I want to say thank you to all my loyal as well as new clients I've made this year. Its been a great year, thank you, and I look forward to our next adventure.
Ten Thousand Islands Fishing Forecast:

The heat of summer will mean early starts to beat the heat. All the species are here for the taking! Just make sure you get there early and get it done quick.
Target Species:

Anything that eats a fly,especially tarpon and snook!
More Fishing Reports: