ew Year's First Mosquito Lagoon Fishing Report
Capt. John Kumiski
January 13, 2018
Titusville - Saltwater Fishing Report

New Year's First Mosquito Lagoon Fishing Report
I got out solo three days this week, two by paddle, one by skiff. So I have the New Year's first (by me) Mosquito Lagoon fishing report. I did not carry a camera and so have no new photos. No one wants to see pictures of me anyway.
Upcoming Events
I finished putting together a power point presentation for the Paddle Fishing Seminar to be held at Kayaks by Bo in Titusville on January 27 from 5-7 PM. Tom requests that you make a reservation if you plan on attending- 321-474-9365. I will roughly follow this lesson plan- www.spottedtail.com/kayaks-bo-kayak-fishing-seminar-lesson-plan
Request for Prayers
My long-time friend Steve Baker is ill. He called me to let me know, and to ask that I ask my readers to pray for him. So if you can spare a prayer, please spare one for Steve.
Fishing!
Monday morning, in the rain, I loaded the kayak on the roof of the RAV and headed to Oak Hill, arriving at a very civilized 10 AM. After an hour or so I found myself at a little hole where I have often caught fish on past trips. And I caught a couple here, redfish, dinky little ones maybe 12 inches long. The fly was a Homer Rhodes shrimp.
The water was cold. I was quite amazed to see a tailing redfish.
I waded over, tossed the fly, and BAM! Got him! It was a nice fish, six or seven pounds, best one of the week as it turned out.
I did not see a ton of fish but I did see fish, including some huge seatrout. I hooked one big one but it came unbuttoned. The only dead fish I saw was a pompano, in a place where I had never seen one before. All in all the day was better than I thought it would be.
Tuesday, still drizzly and overcast, I went to the Indian River Lagoon. There was no grass. I saw exactly two fish. Blind casting with a bouncer fly I got one smallish trout and one smallish redfish. However, that's a lot more than none.
Thursday I launched the Mitzi from Beacon 42 and went looking. The sun was out! Found a few trout, couldn't get a bite. Went to places with zero signs of life. Found a large school of large black drum, hooked and lost two on a DOA Shrimp. Found a couple small schools of redfish, got two bites on the CAL Shad, got one slot fish. Got a few slot trout. Got several dink trout.
As a general report, the cold has cleaned up the water in most places. The seagrass loss is killing me, we have lost so much. But there still are some fish around, which is a good thing.
And that is my New Tear's first Mosquito Lagoon fishing report.
Life is great and I love my work!
 
Life is short- Go Fishing!
John Kumiski
www.spottedtail.com
www.spottedtail.com/blog
www.johnkumiski.com
www.rentafishingbuddy.com
www.smashwords.com/profile/view/jkumiski" target="_blank">https://www.smashwords.com/profile/view/jkumiski 
All content in this blog, including writing and photos, copyright John Kumiski 2018. All rights are reserved.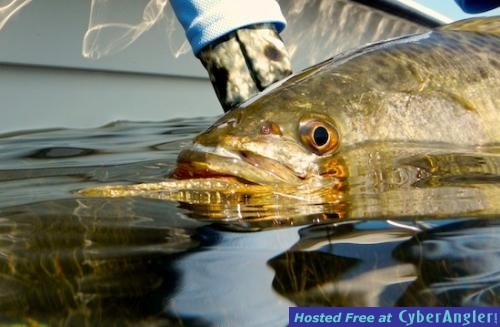 More Fishing Reports: