Spring Steelhead and Browns on the Salmon River
Capt. Todd and Robin Sheltra
March 15, 2009
Pulaski - Freshwater Fishing Report

With warming temperatures and rising water levels, the action on the Salmon River is heating up.
Our clients are catching a mix of fresh, spring run steelies, as well as winter holdover fish.
Brown Trout are also plentiful. Even though the fishing is fairly good right now, it will improve through April and early May with rising water temps.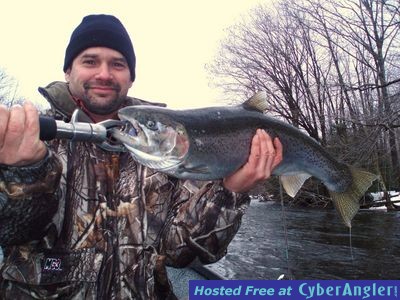 Pulaski Fishing Forecast:

Prime time this spring should be when the water starts to drop. This drop in water level, will also mean the water is warming up. Early April through early May will be on fire.
Target Species:

Steelhead and Brown Trout
More Fishing Reports: