Carolina Beach Inshore Fishing
Capt. Michael Dennis
July 28, 2020
Carolina Beach - Saltwater Fishing Report

Cape Fear Fishing Report for the week of July 20, 2020, this past week has been some of the most consistent and some of the best catches, I have had in a few years. Have been fishing right here at Carolina Beach, North Carolina almost in my back door a place called Snow's Cut.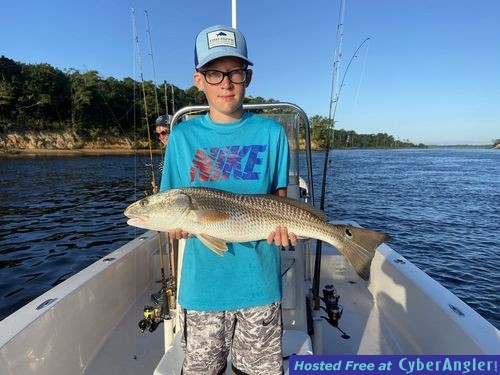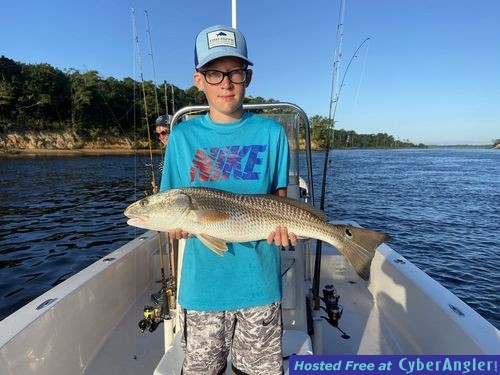 What we have been catching Red Drum the size of the fish has mostly been over the North Carolina slot size of 27″.The charters have landed some fish in the slot size of 18″ to 27″ with most of the fish being around 26″ size. We have kept only 2 Red drums in the slot this week in Snow's Cut releasing all other fish. A total number of Red Drum caught somewhere around 35 fish in two mornings of fishing. The flounders have been hitting the baits the red drums are missing catching several 8 lb.to 10 lb. flounders with just a few smaller fish from 3 lb. to 5 lb.flounder it has literally been some awesome fishing. All Flounders have been released due to our North Carolina closure of the flounder fishery, flounder season will open back up August 16, 2020, I urge anyone wanting to catch some Flounders to book by calling Capt. Mike Dennis at 910-619-0928.
Carolina Beach Fishing Forecast:

Summer is here as the fall approaches more bait will move into the Cape Fear River fishing will just get better.
Target Species:

Red Drum & Flounder
More Fishing Reports: