Visiting Morehead City, NC
Capt. Bouncer Smith
October 29, 2021
Morehead City - Saltwater Fishing Report

I visited Ron and Maria Cook over the last 4 days, and had a great time.
My first day in town we went bottom fishing. I vertical and slow pitched jigs all day. One of my highlights of 2 weeks of fishing was scoring a 15 pound grey grouper. We also caught lots of vermilion snapper and trigger fish.
Day two we fished a charter party offshore. The day ended with a score of 4 blackfin tuna, 2 kingfish, 3 barracuda, a bonito, 2 mahi and a wahoo.
My final day in town we ran some errands and Ron smoked bluefish and mackerel. It was delicious!
At 3 PM we loaded up Corbett's skiff and went out to try for redfish. Live mullet for bait were hard to find at first, then I lost 5 of the 6 we had to missed bites. Corbett scored a nice redfish on his one bait. We then found a trillion finger mullet, but slow fishing. I did finally catch a small redfish, but even a small redfish is fun.
Spot number three was a highlight of my 2 weeks of fishing. My last two cast as the sun faded from the sky resulted in redfish caught on surface lures. This is the best way to catch any fish.
I want to thank Corbett from the charter boats Reelax and Wasabi for hosting all my fishing in Morehead City.
Ron and Maria hosted my room and board during my stay. What meals! Scamp grouper, chicken and surprisingly delicious fried bluefish anchored great home cooked meals.
Boston terrier Frieta kept me busy any time I sat down in the house.
Capt. Bouncer Smith
305-439-2475
www.captbouncer.com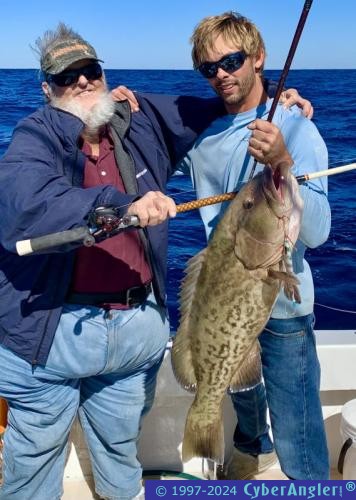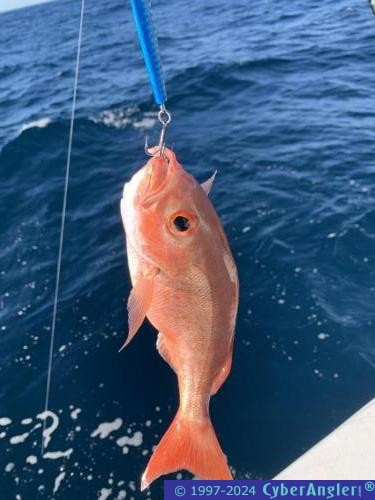 More Fishing Reports: