Eagle Mountain Lake Week Fishing Report Week Of 4/24/11
Capt. Chad Ferguson
April 26, 2011
Eagle Mountain Lake - Freshwater Fishing Report

AJ and Gunner joined me to celebrate a birthday for a half day catfishing trip on Eagle Mountain Lake. Fishing in some massive winds we managed to tuck away and catch 29 blues and a few channels before we headed in with a very rough boat ride back.
One of the boys lost a 35+ lb blue cat at the side of the boat after a good fight.
The blue catfish bite is excellent and the white bass bite cannot be beat either. We have even been managing some nice hybrids as well.
Chad Ferguson
817-522-3804
http://www.txcatfishguide.com
http://www.learntocatchcatfish.com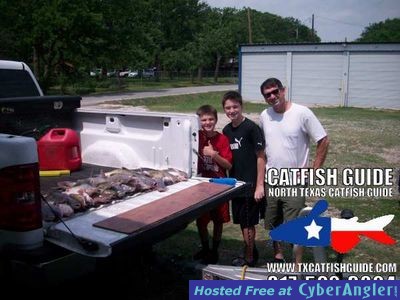 Target Species:

catfish,white bass
More Fishing Reports: