Seeing Red(fish)
Capt. Kyle Taylor
August 14, 2016
Anna Maria - Saltwater Fishing Report

Anna Maria Island Fishing Charters August 1st - 14th Report
Seeing Red(fish)...
Well, the past two weeks we have seen a low pressure system that sat on top of Anna Maria Island and Florida for six days straight. The low pressure system brought daily rain and dropped the water temperature considerably in some areas. In most of the areas I fish the water temperature went from the mid 80's to around 78 degrees. I was able to get in most of my trips this past week and only had to cancel one due to the weather. Fishing, for the most part, was well during this reporting period. During the last days of the low pressure fishing got tougher as the fish and myself where over the constant cloud cover, the rain, and the strong south/ southwest wind that held in the outgoing tide. This past week I've seen and the clients have caught more Redfish (Picture) than we have in more than a couple months. I took Jordan out with her parents and she landed a whopper of a Redfish (Picture). As we get closer to September and October we will see more and more Redfish showing up. The Snook fishing has started to plateau. This past week the Snook have been a little tougher to get to eat more than usual, but we still managed to catch plenty. Jordan, again, caught a nice Snook (Picture) from last week. The Trout and Snapper fishing has been consistent. The smaller Trout have been plentiful and we have been having to weed through the smaller ones to get keepers in the cooler. The next couple weeks look promising for the Redfish so hold on and lets get to fishing.
If you are looking to stay on Anna Maria Island or the surrounding areas check of Island Real Estate for all your accommodation needs.
If you are looking to book a fishing charter trip and are near Anna Maria Island, Bradenton, Longboat Key, Sarasota, or Tampa Bay book with Anna Maria Inshore Fishing LLC. call or text fishing guide Captain Kyle Taylor (941) 345-7182 AnnaMariaInshoreFishing.com
For photos and videos check out my Facebook, Instagram, Twitter, and YouTube pages.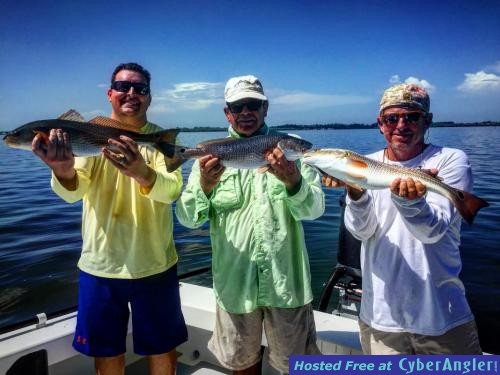 More Fishing Reports: