FINALLY NOVEMBER....with a catch
Capt. Dave Sipler
November 19, 2015
Jacksonville - Saltwater Fishing Report

It's finally November....aka: the second summer!
I say that because I'm just as busy this month as I am in July, while we all "sweat to the oldies" by 8am.
But now, the daylight gets rapidly shorter, the tides much stronger.
And we haven't even had a glimmer of what we need though,,,and that's WINTER!!!!!!!!
It was cooler in October than it is now in November. Climate change has been 100%. 80 degree days in November DO NOT CUT IT.
But despite that fact, and that the local water temps are still 70 degrees. The Mullet run is still going on, with the inlet full of schools of Mullet, on a falling tide....still.
Here's some links to VIDEO action rather than the same ole same ole pictures.
Video is a lot more FUN.
And you can see here we're having a ball, even though I'm upset that winter doesn't seem to be coming very fast
Cheap Chinese Ebay lures vs. Big Live Shrimp:
https://youtu.be/g2KlPuASRuA
OCTOBER BULL REDFISH; Jacksonville Florida
https://youtu.be/KI9_07uqrBM
INSHORE MICRO JIGGING, Wiki Rod & Daiwa Ryoga
https://youtu.be/42uWxINnvc4
Jacksonville Florida Trout & Redfish - November
https://youtu.be/beuaATZlXO8
While on my YOUTUBE channel, go ahead and subscribe for more video's.
Or visit weekly my daily reports blog at: www.blockurl99.blogspot.com/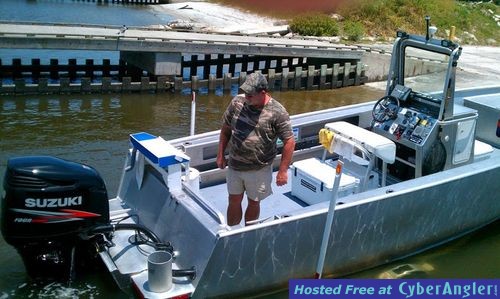 Target Species:

Redfish, Speckled Trout, Black Drum
More Fishing Reports: